Emeril's Essence is my go-to Creole spice that I use in not only Creole dishes, but also Cajun dishes. I also use it in numerous other dishes. If you haven't tried this wonderful combination of spices, you definitely should!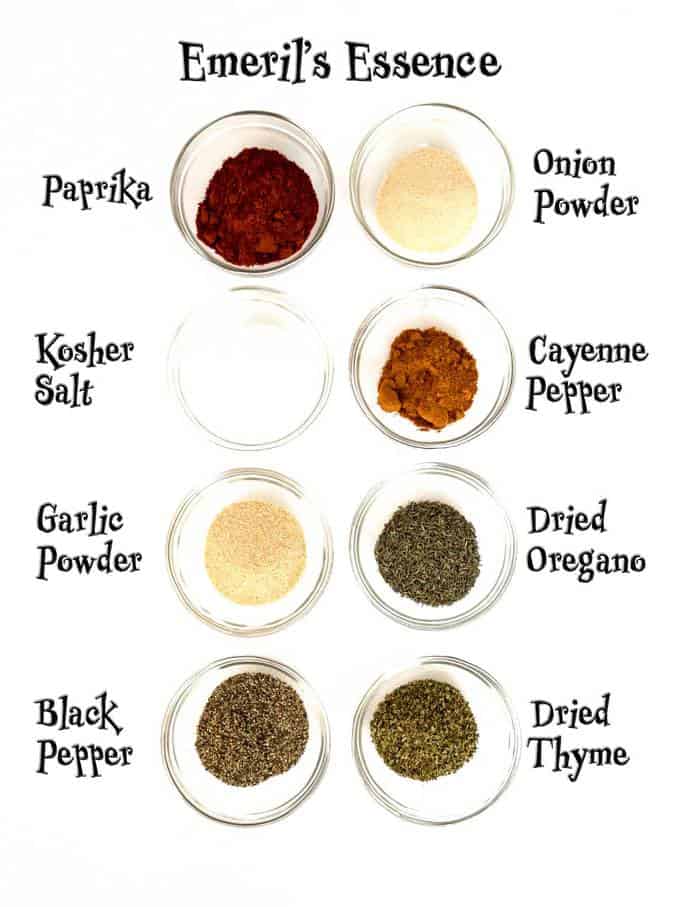 Making Emeril's Essence:
Making Emeril's Essence couldn't be easier. I add paprika, Kosher salt, garlic powder, freshly ground black pepper, onion powder, cayenne powder, dried oregano, and dried thyme to a 12-ounce mason jar.
Then, I screw on the top, and give the jar a good shake.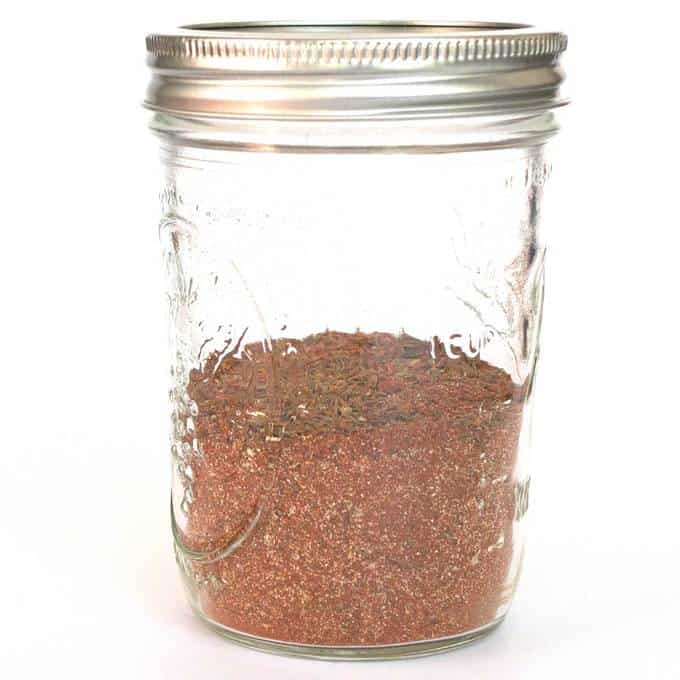 That's it! It couldn't be easier. I always keep this on hand in an air-tight container. Yum!
Ingredients
2-1/2 Tablespoons Paprika
2 Tablespoons Kosher Salt
2 Tablespoons Garlic Powder
1 Tablespoon freshly ground Black Pepper
1 Tablespoon Onion Powder
1 Tablespoon Cayenne Pepper
1 Tablespoon Dried Oregano
1 Tablespoon Dried Thyme
Instructions
Place all ingredients in a jar with a lid.
Screw on lid and give the jar a shake to combine all ingredients.
Yield: 3/4 cup.
7.6.7
304
https://pudgefactor.com/emerils-essence/