Welcome to Pudge Factor! I'm Chula, professor by day and foodie by night. I'm the blogger and award-winning photographer behind Pudge Factor!
I love to cook and to try new things. I also love to teach. In fact, I've been a university professor teaching accounting for more years than I can imagine. Pudge Factor combines those two passions. It not only presents new and improved recipes, but also focuses on the teaching aspect, i.e., how to do it and why. By teaching you, I also learn!
What You'll Find In

Pudge Factor
As you peruse Pudge Factor, you will find amazing, well-tested recipes from my years of experience. These recipes run the gamut from simple to sophisticated and everything in between. These recipes contain detailed instructions, along with step-by-step photos to ensure your success. I also include tips and tricks that I've learned through the years to help you recreate these amazing recipes.
How It All Began
Pudge Factor began over 30 years ago as a print cookbook of my recipes. At that time, I gave my family homemade gifts. The Pudge Factor cookbook was one such gift! Up until that time, I cooked mostly from memory. I was surprised at how hard it was to go from "a little of this and a little of that" to actually writing recipes with enough precision that they could be replicated.
Sometime after that, I decided to digitize the recipes. The reason was twofold. First, I wanted to have access to the recipes when I traveled. Secondly, I was playing a lot with technology and putting the recipes online was something tangible that I could play with. I needed to purchase a domain to do this. Thus, PudgeFactor.com was born.
In January of 2012, I actually started my blog. The main reason was that I wanted easier access to my recipes. Also, I had experimented a lot with photography and Photoshop through the years. This gave me an excuse to bring my camera into the kitchen. My early blog posts and photographs are pretty awful. However, slowly but surely I'm updating those old posts with improved text and photos.
You may think that PudgeFactor is an odd name for cooking blog. However, the word "pudge" has been used for sometime around our house to indicate that the person is stuffed from incredible food. As originally conceived, Pudge Factor was a play on the words, Fudge Factor.
You might also think that Chula is an unusual name, which it is. It was my aunt's nickname. Her given name was Janie. However, my grandparents who lived in southern Arizona when my aunt was small nicknamed her Chula which meant "little sweetheart."
In addition to sharing my vast experience in PudgeFactor, I've also been a guest columnist for the TLC Life section of the Tallahassee Democrat-USA Today Network-Florida. PudgeFactor has been featured in Yummly, USA Today, MSN, Foodgawker, BBC, Athens Voice, CopyMeThat, Buzzfeed, Bake, Taste Spotting, You Tube, among others.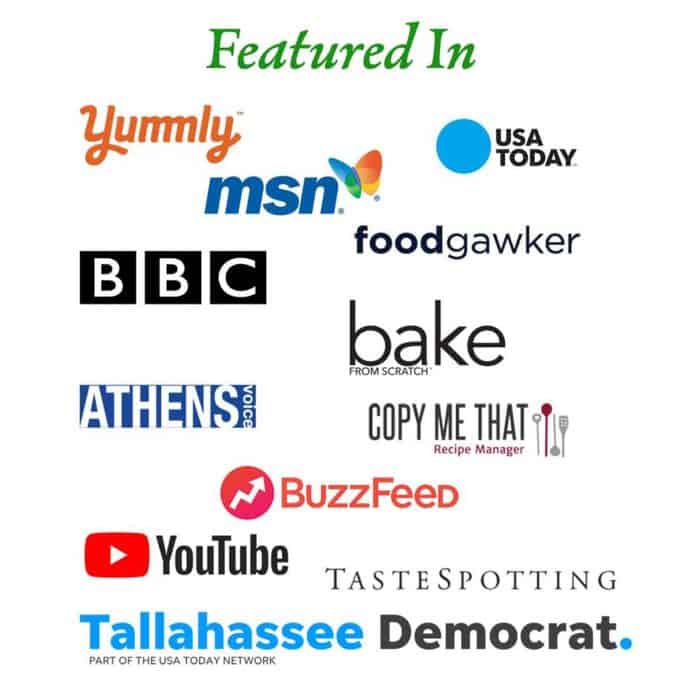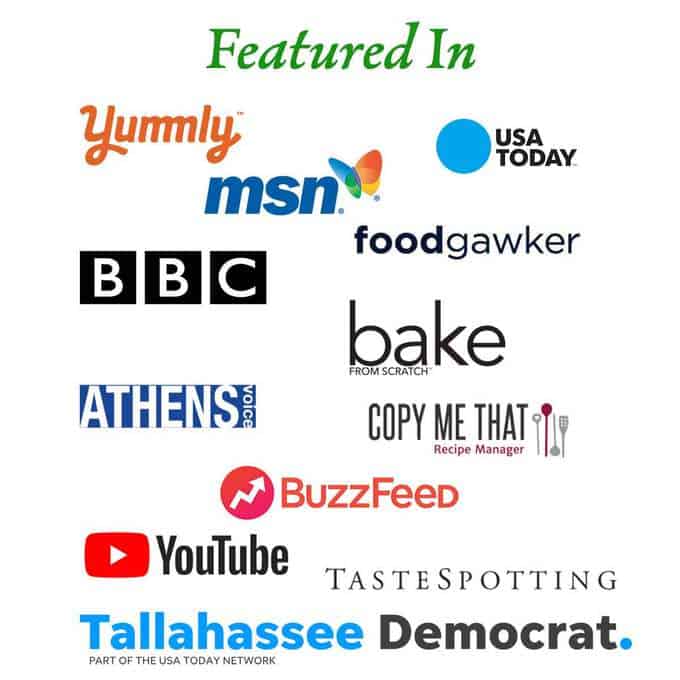 I hope that you enjoy my recipes as much as I do!
Chula