Classic Pizzelles are a light and crispy Italian waffle cookie. These are flavored with only vanilla to let their buttery goodness shine through. However, they can be dressed up with a sprinkling of confectioners' sugar or melted chocolate, or flavored with lemon zest or the more traditional anise. However served, these classic pizzelles are perfect for dessert, the holidays, or anytime you want a special treat.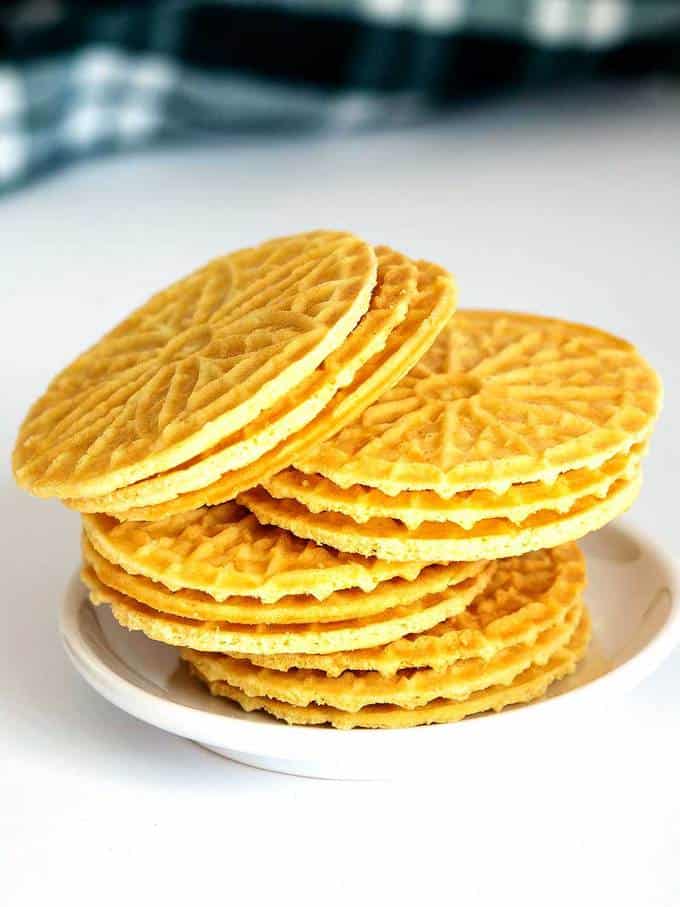 Ingredients for Classic Pizzelles:
I used the following ingredients: Eggs, granulated sugar, vanilla extract, baking powder, salt, all-purpose flour, and unsalted butter.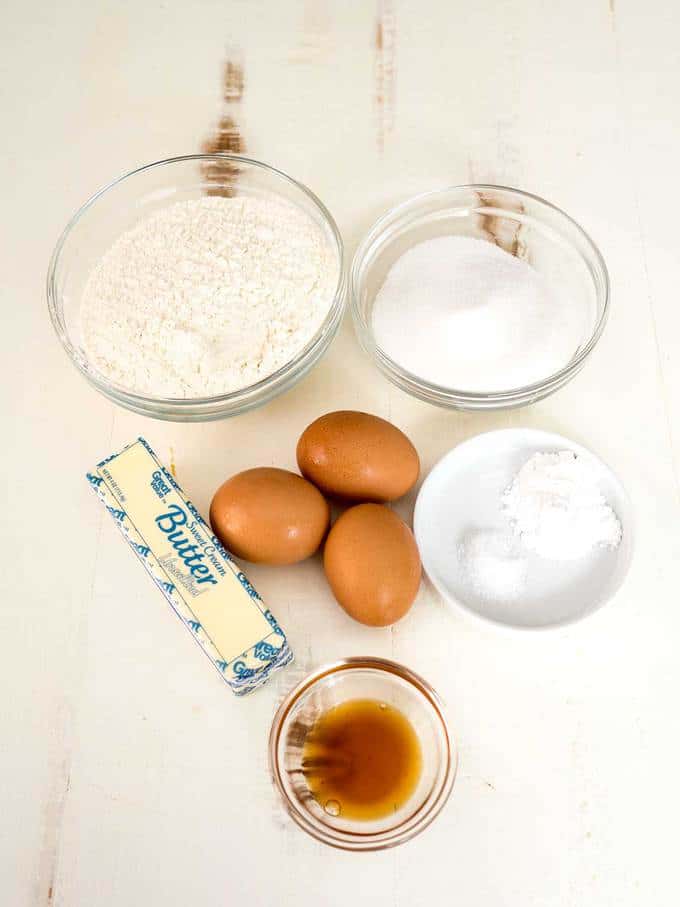 Making the Pizzelle Batter:
I started by beating the eggs, sugar, and vanilla until they were well combined, about a minute. Then, I sifted in the baking powder and salt, and beat the mixture until everything was nicely incorporated. Next, I added the flour, and beat the mixture on low until the batter was smooth. Finally, I added the melted butter, and beat the mixture on low until the butter was incorporated and the batter was smooth.
Making the Classic Pizzelles:
After the batter was made, I heated my pizzelle maker and brushed it lightly with some vegetable oil. Using a teaspoon, I dropped the batter into each of the three circles, and closed the pizzelle maker. I cooked the pizzelles for about 1 minute and 45 seconds. I've learned from experience that the way to achieve perfectly formed pizzelles is to trim them with a cookie cutter once they are removed from the pizzelle maker but still warm. The reason is that it's just too hard to get the perfect amount of batter into each of the circles. After trimming them, I placed the pizzelles on a wire rack to cool completely.
I ended up with about 3 dozen perfectly delicious Classic Pizzelles. As an added bonus, they stay crisp for up to a week when stored in an air-tight container. Yum!
Ingredients
3 large eggs, room temperature
3/4 cup (5.25 ounces, 149 grams) granulated sugar
2 teaspoons vanilla extract
3/8 teaspoon salt
2 teaspoons baking powder
1-3/4 cups (7.25 ounces, 206 grams) unbleached all-purpose flour
1 stick (4 ounces, 113 grams) unsalted butter, melted and cooled
Instructions
Beat the eggs, sugar, and vanilla until well combined, about 1 minute.
Sift in salt and baking soda; beat until well incorporated, about 30 seconds.
Add flour; beat on low until smooth. Add melted butter; beat on low until well combined and the batter is smooth.
Heat pizzelle maker and lightly brush with vegetable oil. Drop batter into circles and cook according to manufacturer's instructions, between 1 and 2 minutes to achieve golden brown color.
Remove from pizzelle maker. While still warm, cut into perfect circles using a cookie cutter, or trim rough edges with scissors. Cool completely on wire rack.
If desired, dust with confectioners' sugar or coat in melted chocolate.
Store in air-tight container for up to a week.
Yield: 36 pizzelles.
7.6.7
297
https://pudgefactor.com/classic-pizzelles/