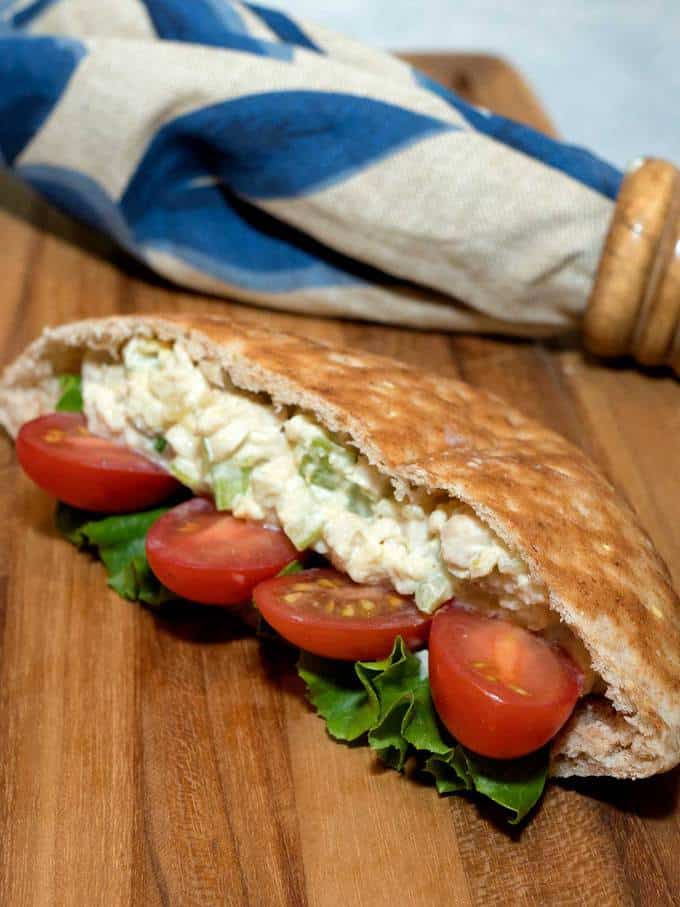 Want an easy and delicious way to use some of your leftover Thanksgiving turkey? If so, you should try this Leftover Turkey Salad. It takes minutes to make, and is awesome on crackers. Is your's a more sophisticated taste? Then fill pita bread with lettuce, tomato, and Leftover Turkey Salad for an excellent brunch or lunch! Better yet, pair it with potato salad and cucumber dill salad for a light and refreshing dinner!
The ingredients for this Leftover Turkey Salad include leftover turkey (of course!), celery, sweet relish, mayonnaise, Dijon mustard, sugar, and Cider vinegar.
I started by putting the turkey, celery, and sweet relish in my food processor fitted with a steel blade, and pulse processed the mixture 8 or 10 times to produce a finer chop.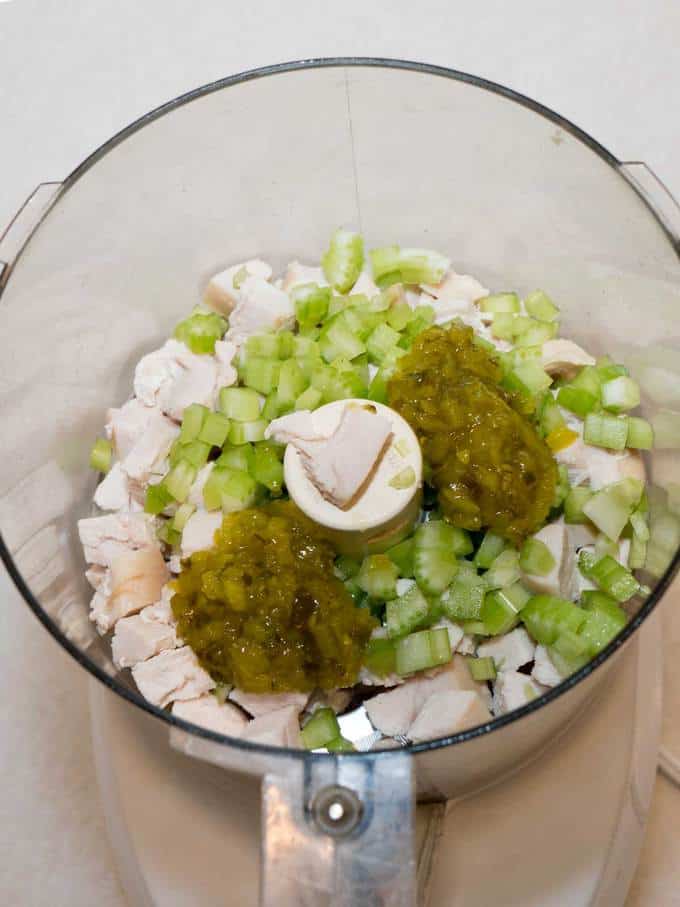 Then, I transferred the mixture to a medium sized bowl, and added the mayonnaise and mustard. I stirred the mixture with a wooden spoon to fully incorporate the ingredients.
Finally, I added the sugar and Cider vinegar, and gave the mixture one last stir to make sure everything was well mixed.
I covered the Leftover Turkey Salad and put it in the refrigerator to cool completely.
I served some of the Leftover Turkey Salad with Ritz crackers, and used some of it stuffed in pita bread with with lettuce and tomato. The Master Taste Tester's favorite was the trio of the Leftover Turkey Salad, my potato salad, and cucumber dill salad. You're in for a delicious treat, however you decide to serve it. Yum!
Ingredients
2 cups (8 ounces) leftover turkey, cut into cubes
1/2 cup celery, chopped
3 Tablespoons sweet relish
3 Tablespoons mayonnaise
1 Tablespoon Dijon mustard
1 teaspoon granulated sugar
1 Tablespoon Cider vinegar
Instructions
Add turkey, celery, and sweet relish to food processor fitted with steel blade. Pulse process 8 or 10 times to produce a finer chop.
Transfer mixture to a mixing bowl. Add mayonnaise, Dijon mustard, sugar, and vinegar. Stir to combine.
Cover and refrigerate.
Serve with crackers, stuffed in pita bread, etc.
Yield: 2 cups.
7.6.7
91
https://pudgefactor.com/leftover-turkey-salad/