Light and flaky biscuits are a staple in the South. They're delicious on their own with butter, sandwiched around a piece of ham, or a host of other options. In addition to being delicious, these biscuits take only minutes to make. They're perfect for not only your holiday dinners, but also your any time meals!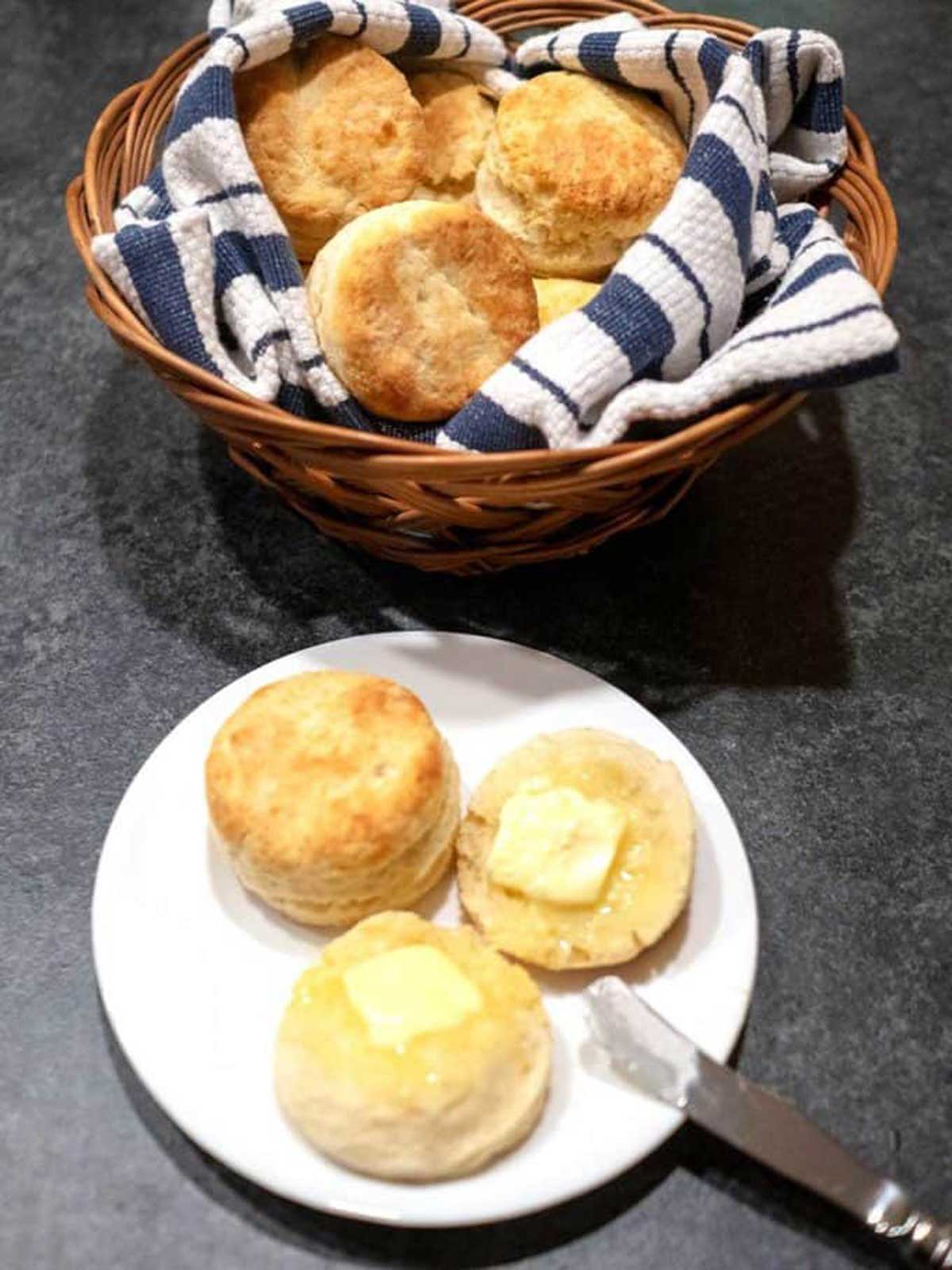 There are a ton of recipes for biscuits. Many of them call for buttermilk.
However, I settled on a recipe from Dorie Greenspan's Baking – From my home to yours that called for regular milk. Rather than use the mixing technique called for in the recipe, however, I cheated and used my food processor.
This Is What You'll Need
I used the following ingredients for these amazing biscuits: All-purpose flour, baking powder, sugar, Kosher salt, unsalted butter, and milk.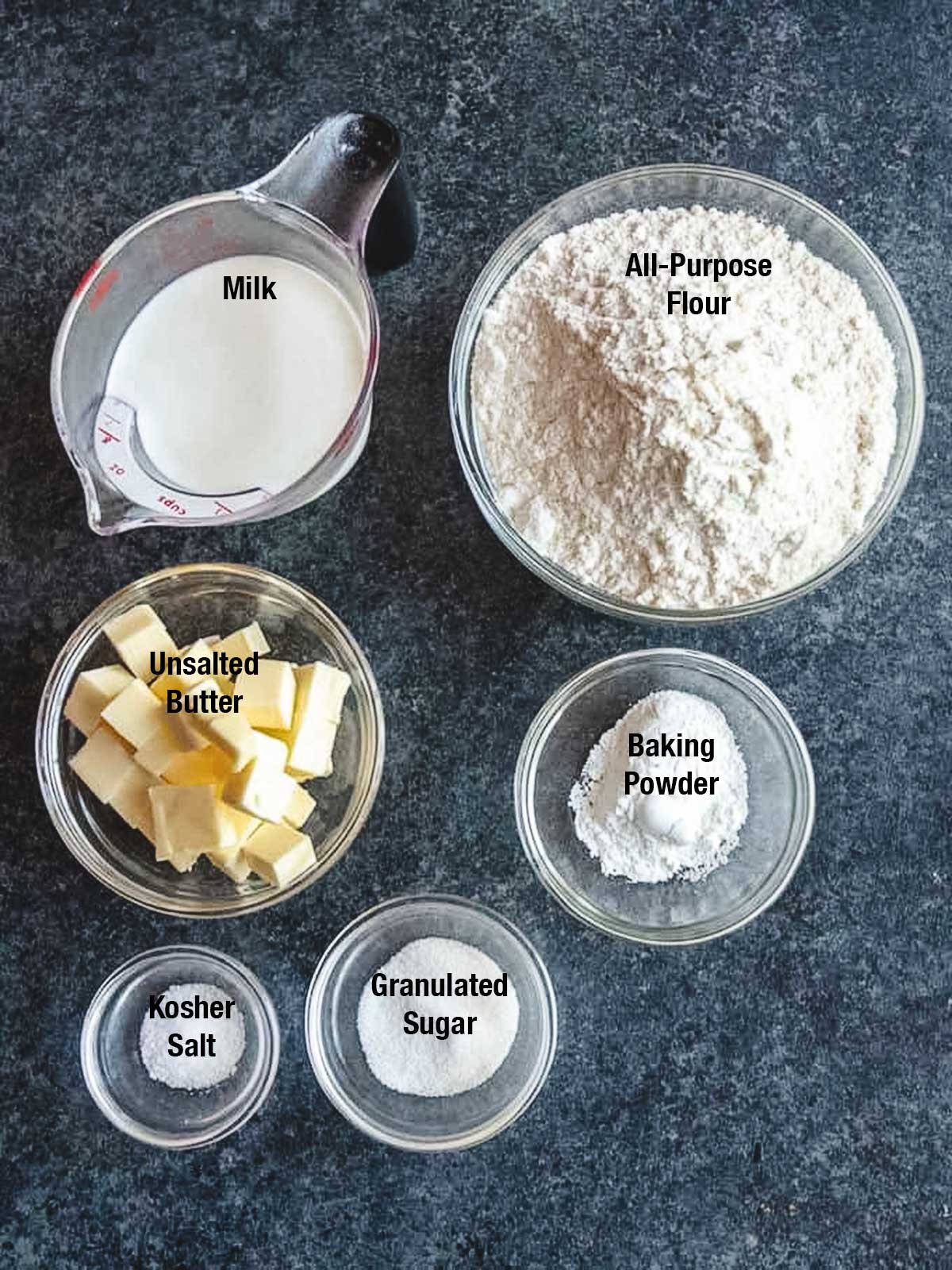 Here's How I Made the Biscuits
With a food processor, making these biscuits is super easy.
First, I put the flour, baking powder, sugar and salt in the food processor. Then, I pulse processed the dry ingredients several times to ensure that everything was well mixed.
Next, I cut the butter into pieces and added it to the dry ingredients.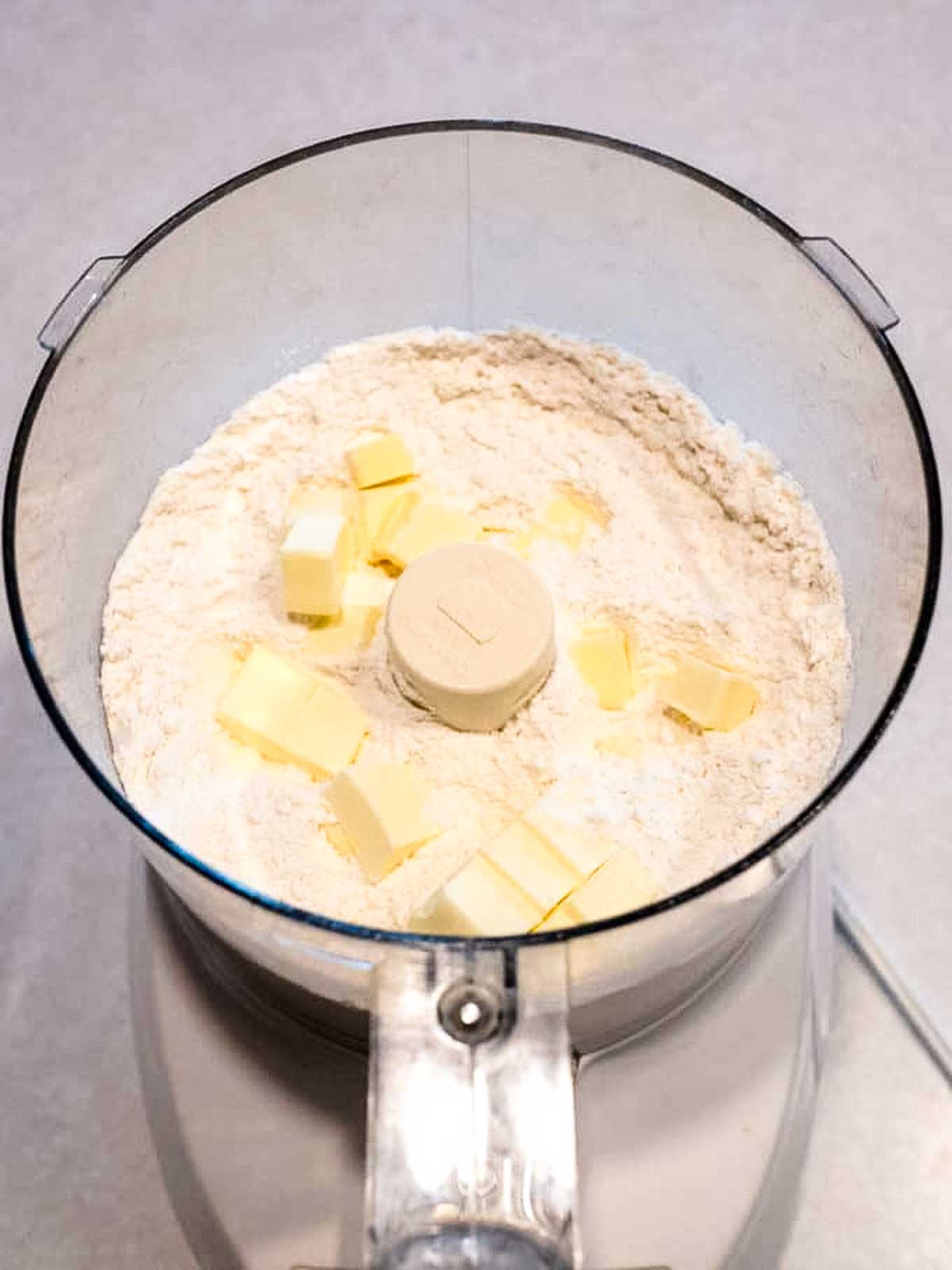 I pulse processed the mixture 9 to 10 times until the butter was well incorporated. I ended up with butter that ranged from in size from that of a small pea to coarse cornmeal.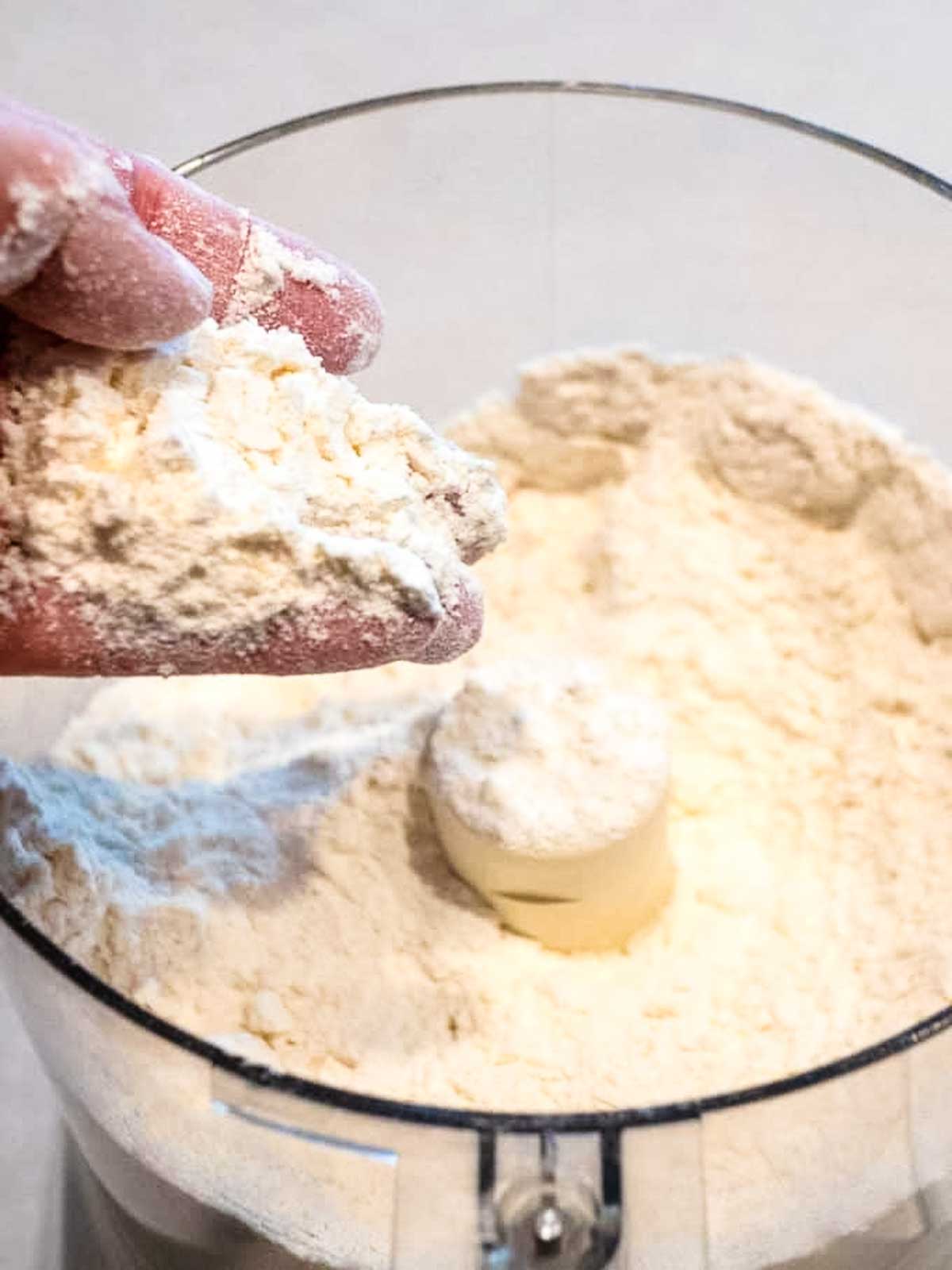 After that, I added the milk to the food processor. I pulse processed the dough 3 or 4 times to incorporate the milk.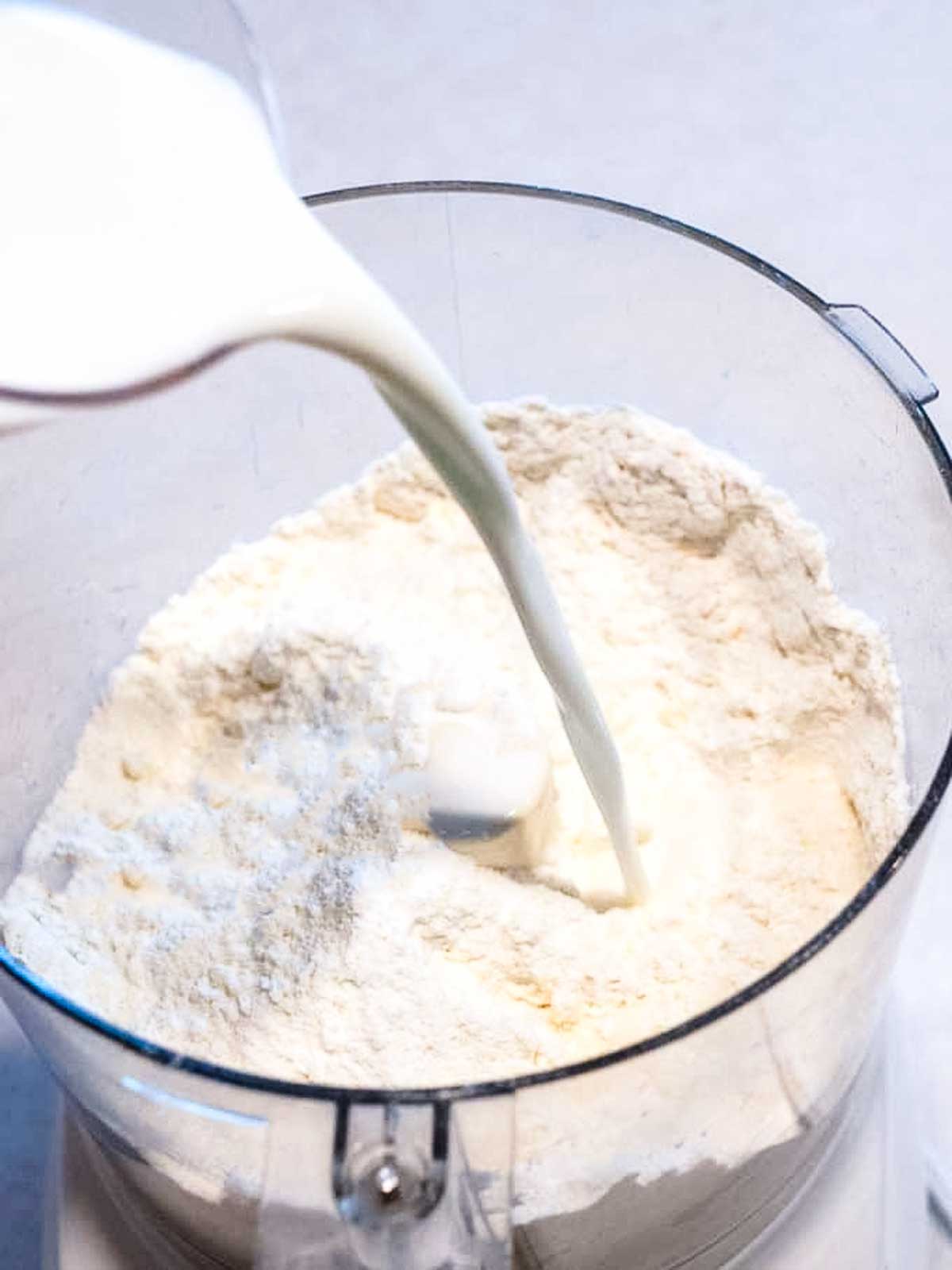 Then, I dumped the dough onto a floured surface. I gently shaped the dough into a ball and hand-patted it to around ½-inch.
I cut the biscuits with a 2 ½-inch cutter and placed them on a baking sheet lined with reusable parchment paper.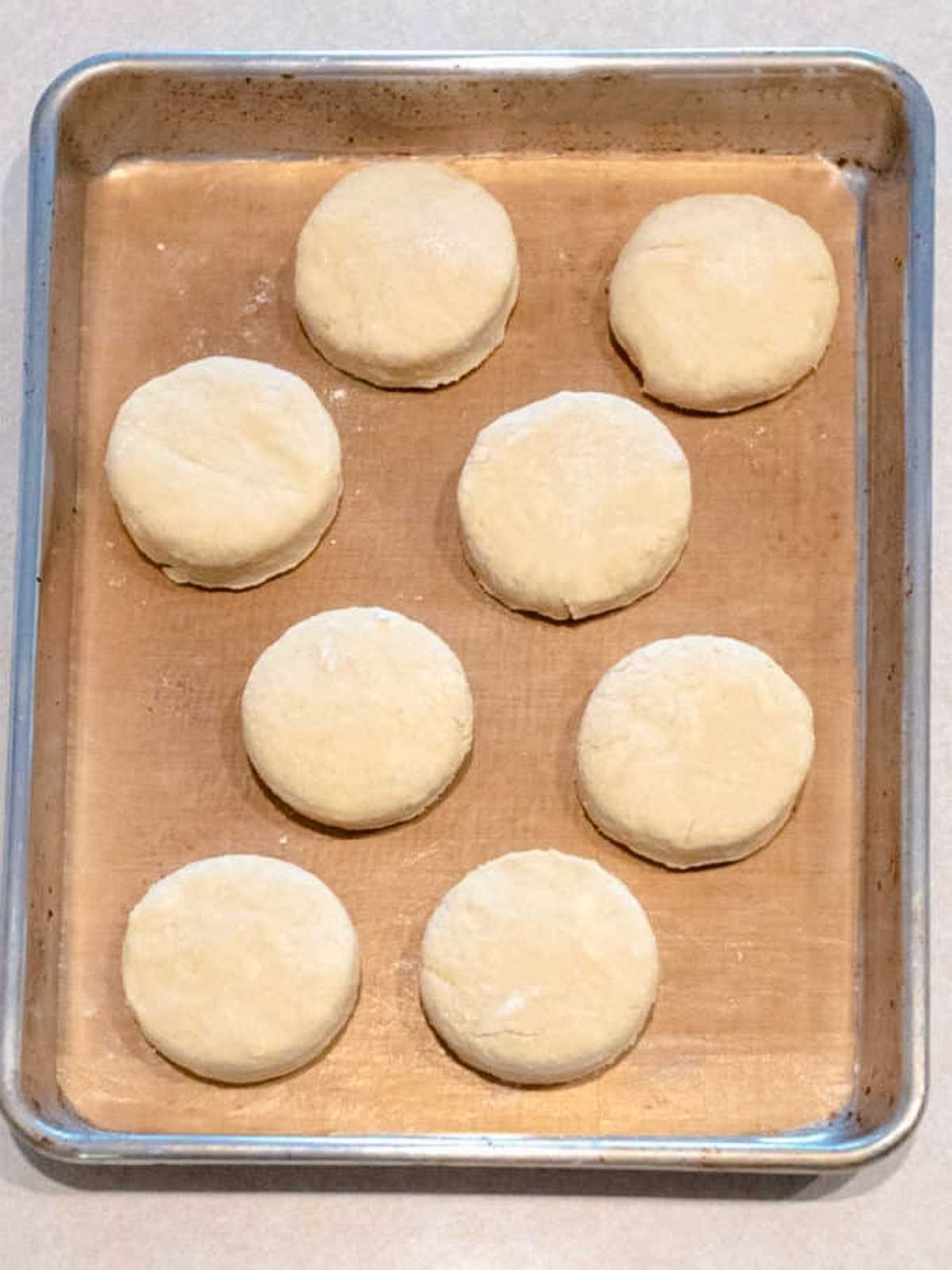 I baked the biscuits in a preheated 425°F oven for about 15 minutes. After 15 minutes, the biscuits has risen nicely and were golden brown.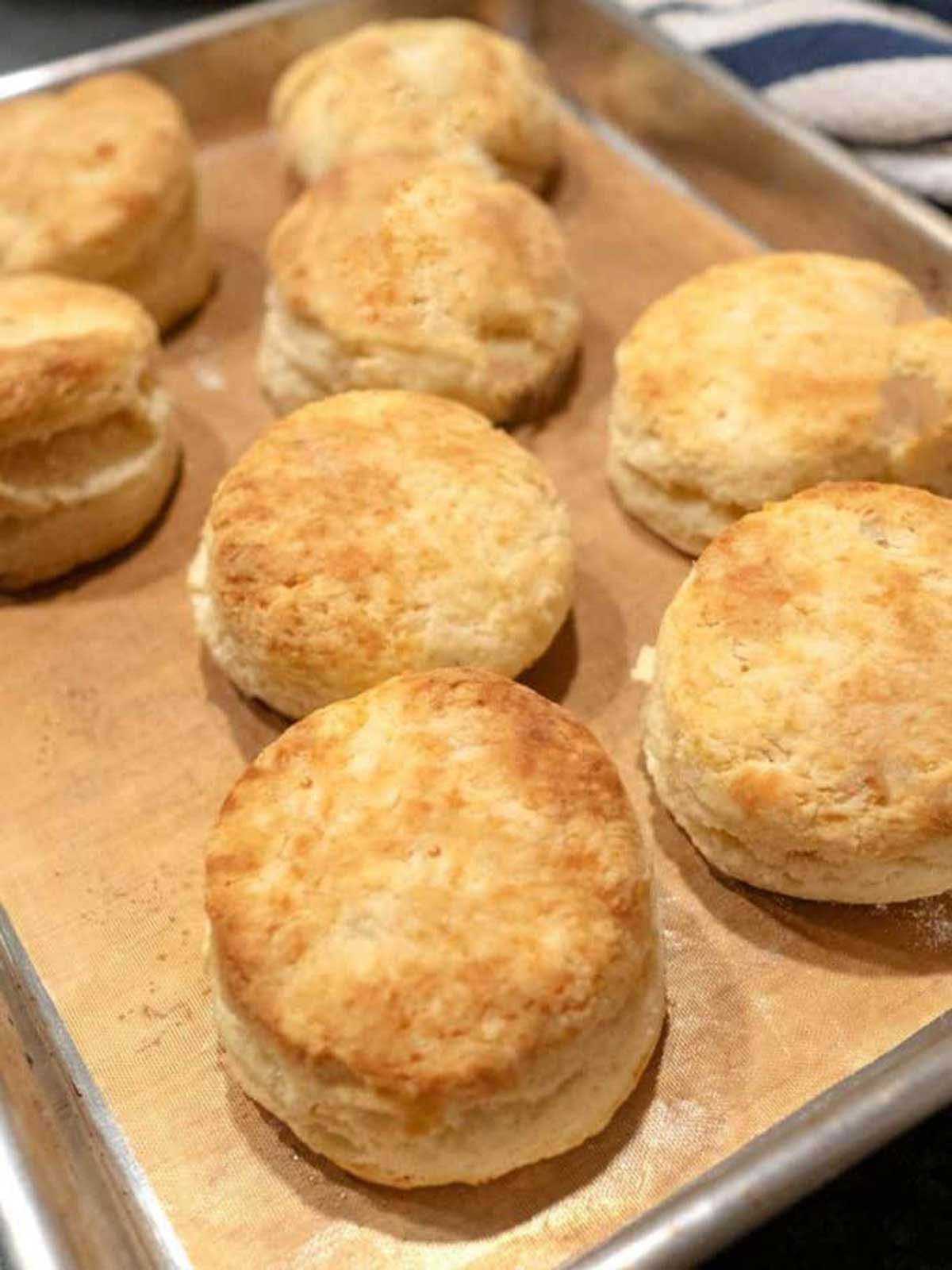 I ended up with 8 awesome Southern Flaky Biscuits that were perfect to add to any meal. Yum!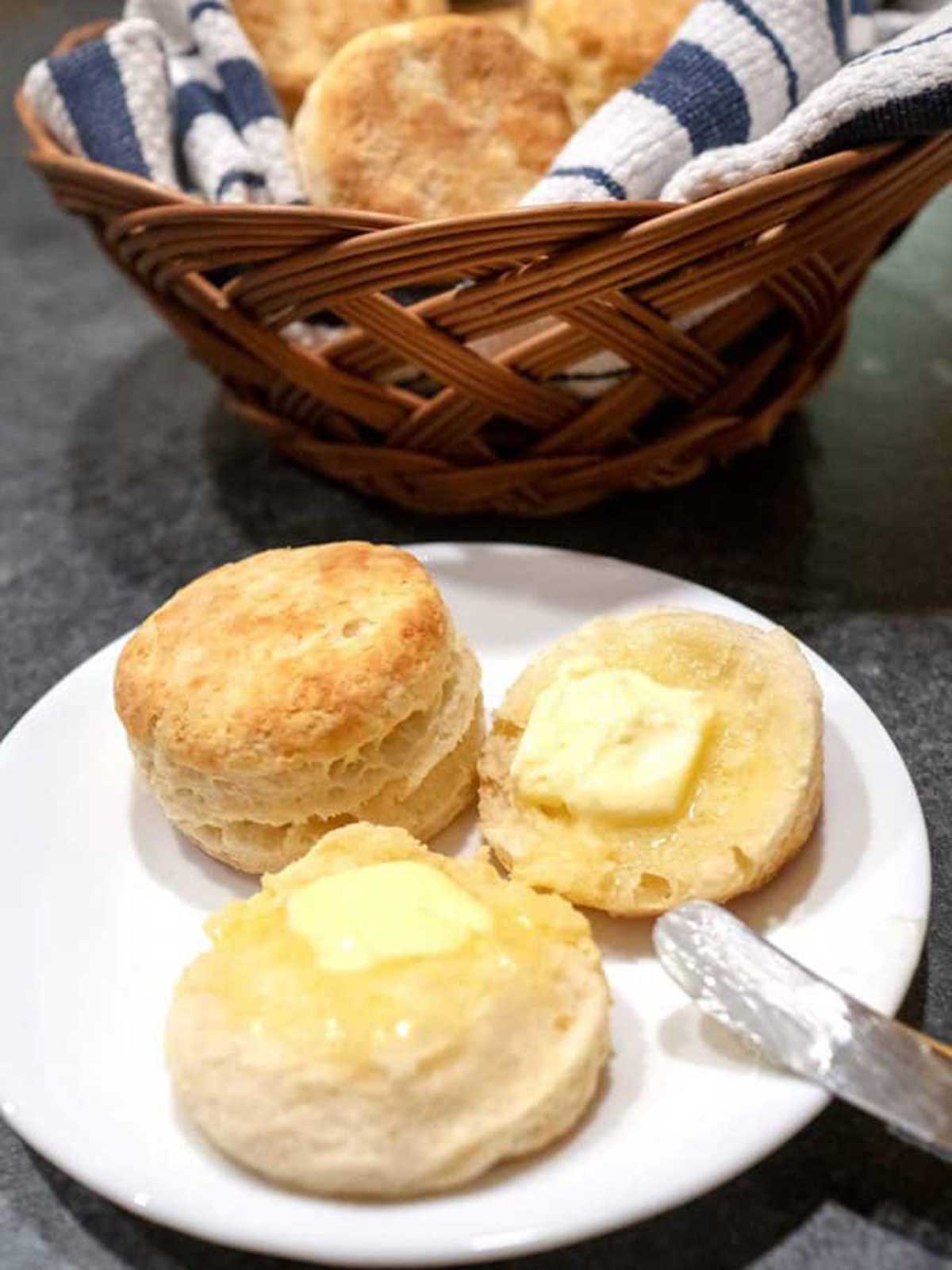 Chula's Helpful Hints
It's important to use active baking powder for these biscuits and other recipes using baking powder. Heat and humidity can shorten the shelf life of baking powder. Generally, however, baking powder should active for up to a year. To test whether the baking powder is still active, add around ½ teaspoon to about ¼ cup of boiling water. If it bubbles up immediately, the baking powder is still active. Otherwise, it's time to go to the store and buy a new can of baking powder!
When I buy a new can of baking powder, I write the date on the top.
If you don't have a food processor, you can still make these amazing biscuits. You can use a dough blender or your hands to incorporate the butter into the dry ingredients and to mix the dough.
To ensure the flakiest biscuits, keep the dough handling to a minimum. The more you handle the dough, the more gluten that is developed. While gluten development is key to yeast breads, it results in tough textures for non-yeast breads.
For these biscuits, and all baked goods for that matter, I weigh the ingredients. You'd be amazed at the variability in the weight of flour given how it's measured. Do yourself a favor and purchase a kitchen scale if you don't already have one. This is the one that I use.
Here's how I fold a kitchen towel for a bread basket.
This was one of my first posts when I started Pudge Factor. Since the January 23, 2012 post, I've made these biscuits a number of times. I decided that it was time to update the post with new pictures and amended text.
I hope you liked this recipe for Southern Flaky Biscuits as much as I do. If so, please consider rating it and leaving a comment. Also, if you'd like to receive notifications of new posts by email, enter your email address in the Subscribe box.
Thank you so much for visiting Pudge Factor. I hope you'll come back!
Recipe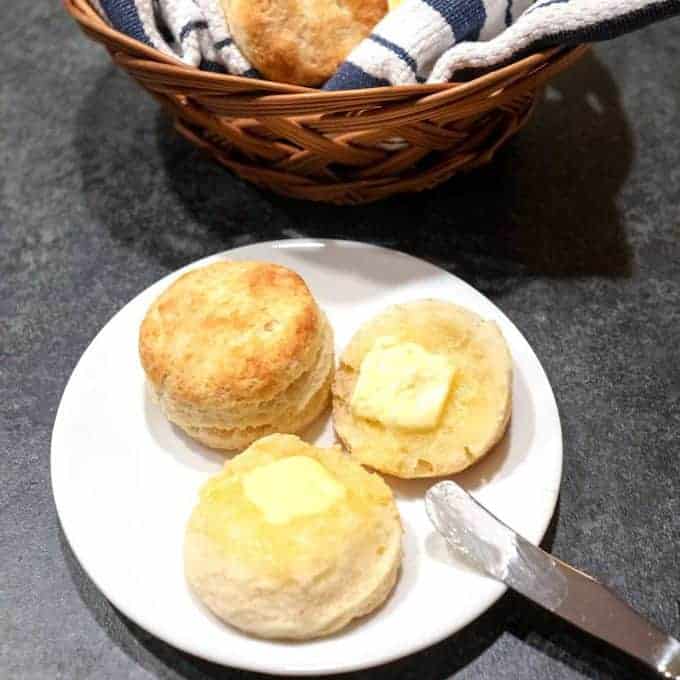 Southern Flaky Biscuits
Light and flaky biscuits are a staple in the South. Southern Flaky Biscuits fit that bill and are absolutely delicious, taking only minutes to make.
Print
Pin
Rate
Ingredients
2

cups

(10-ounces) all-purpose flour

1

Tablespoon

baking powder (See Tip 1)

2

teaspoons

sugar

½

teaspoon

Kosher salt

6

Tablespoons

(¾ stick, 3-ounces) cold unsalted butter, cut into pieces

¾

cup

(6-ounces) cold milk
Instructions
Preheat the oven to 425° F. Line a baking pan with parchment paper. Set aside.

Place flour, baking powder, sugar and salt in the bowl of a food processor. Pulse process several times to combine. Add the butter, and pulse process until the butter is well incorporated, 9 to 10 times. The butter should range in sizes from small peas to coarse cornmeal. Add the milk, and pulse process just until a rough dough forms, 3 to 4 times. (See Tips 2 and 3)

Turn out the dough onto a lightly floured work surface. Dust the top of the dough very lightly with flour and form into a rough ball. Pat the dough with your hands until it is around ½-inch thick. Cut as many biscuits as possible, and transfer to the prepared baking pan. Gather the scraps into a ball, handling as little as possible; repeat the process. (See Tip 4)

Bake biscuits at 425° F for 14 to 18 minutes, or until puffed and golden brown. Serve hot. Yield: 8 2 ½-inch biscuits.
Chula's Expert Tips
Make sure that the baking powder is still active. To test, spoon about ½ teaspoon into a bowl, and add about ¼ cup of boiling water. If it's still active, the baking powder should immediately bubble up violently. If it doesn't, it's time to replace the baking powder.
Fear not if you don't have a food processor. You can use a dough blender or your hands to incorporate the butter, and to process the dough.
Do not over-mix the dough. You want minimal gluten formation to ensure flaky biscuits.
The biscuits can be prepared up to this point, frozen on the baking pan, wrapped airtight, and kept for up to two months. Bake without defrosting, adding several minutes to the cooking time.
Nutrition
Calories:
208
kcal
|
Carbohydrates:
26
g
|
Protein:
4
g
|
Fat:
9
g
|
Saturated Fat:
5
g
|
Cholesterol:
24
mg
|
Sodium:
158
mg
|
Potassium:
215
mg
|
Sugar:
2
g
|
Vitamin A:
300
IU
|
Calcium:
98
mg
|
Iron:
1.6
mg
Tried this recipe?
Please leave a comment below and/or give this recipe a rating. On Instagram? Take a picture and tag @pudgefactor or #pudgefactor.