Making your own Espresso Powder takes a few simple steps. A small amount of this powder will add a depth of flavor to many sweet and savory recipes without producing a coffee flavor. Even if you are not a coffee lover, you should try this simple DIY recipe for a secret ingredient to many of your recipes.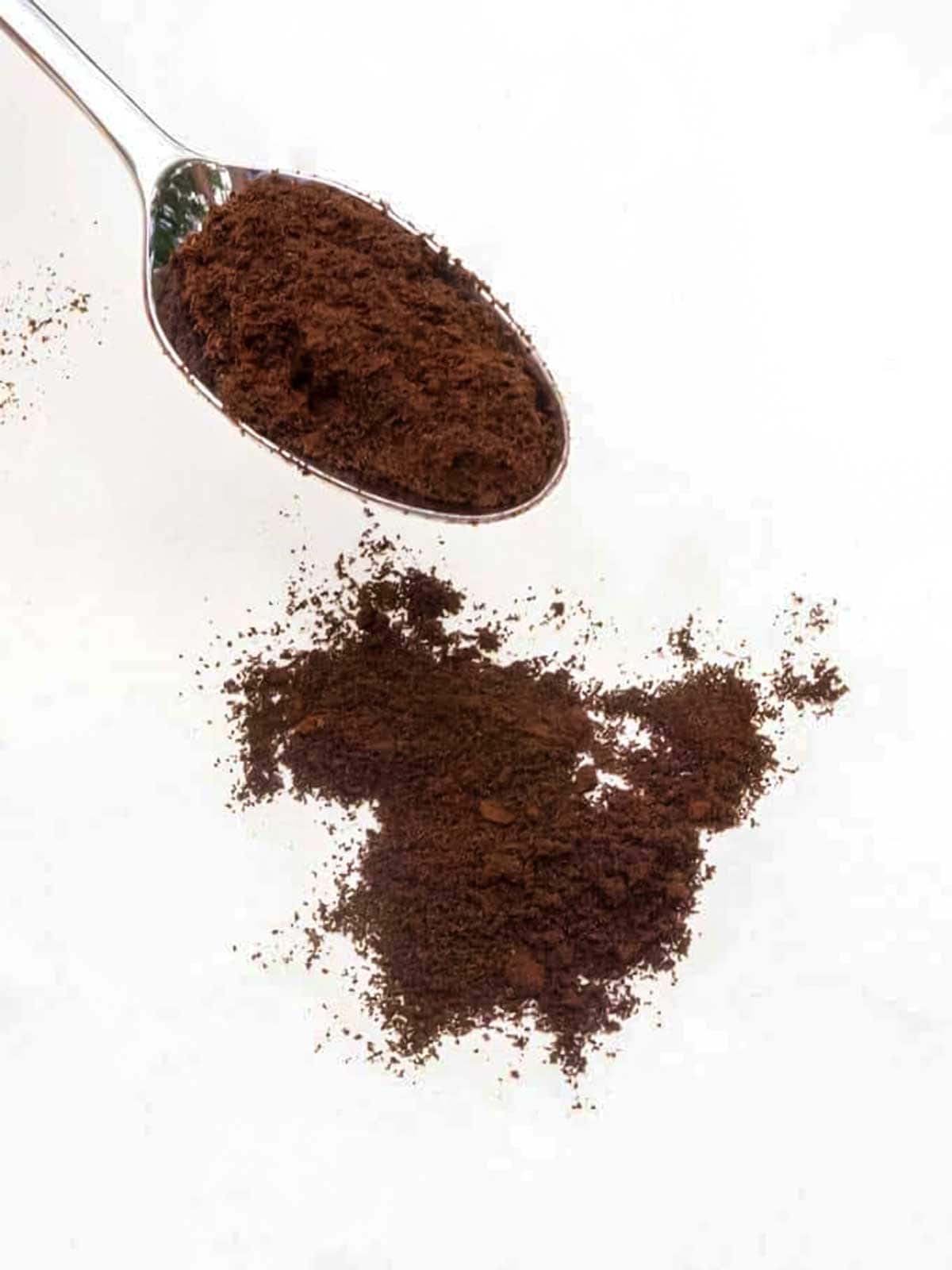 Jump to:
Why You Should Make Your Own Espresso Powder
It's Cheaper: Espresso powder can be expensive, especially if you buy it in small quantities. Making your own is a much more affordable option.
It Uses Leftover Coffee Grounds: According to the King Arthur site, espresso powder is made from ground, brewed, and dried coffee beans. Therefore, I figured that if I brewed coffee, I could make it from the leftover grounds! Seriously? Yes – it worked like a charm!
It's Fresher: Espresso powder loses its flavor over time, so it's best to use it within a few months of purchase. Making your own ensures that you're always using the freshest possible ingredients.
It's Easy To Make: Making espresso powder is a simple process that can be done at home with just a few basic ingredients.
Making the Espresso Powder – Simple Steps:
First, I spread the leftover coffee grounds on a baking sheet. Then I put them in my oven at the lowest temperature possible, 170°F. The key here is that I wanted to dry the grounds, not roast them.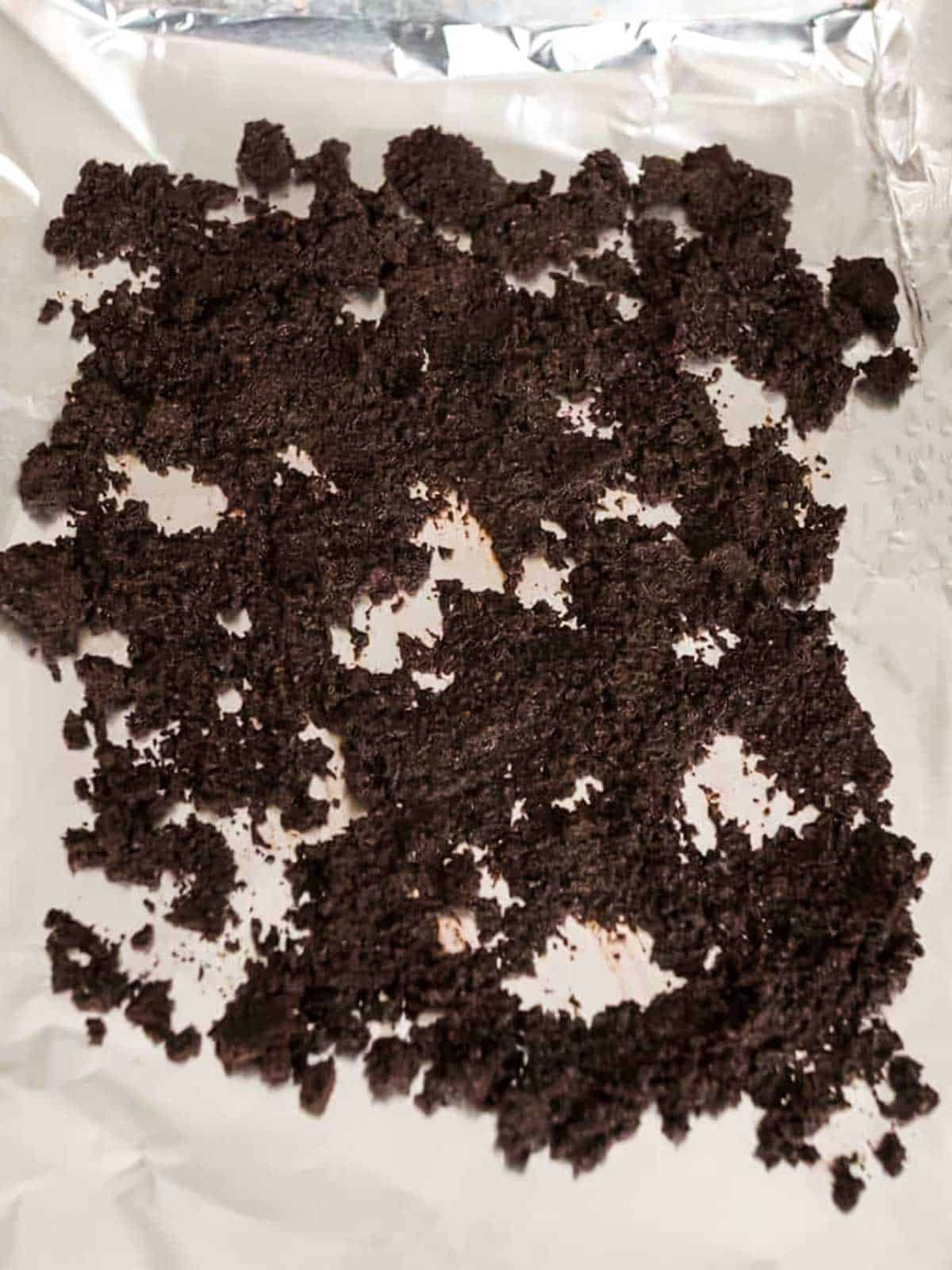 I left the coffee grounds in the oven for several hours until they dried out and felt slightly crunchy. After two hours, the grounds were dried out but still not crunchy. It took me another 30 minutes before the grounds felt crunchy.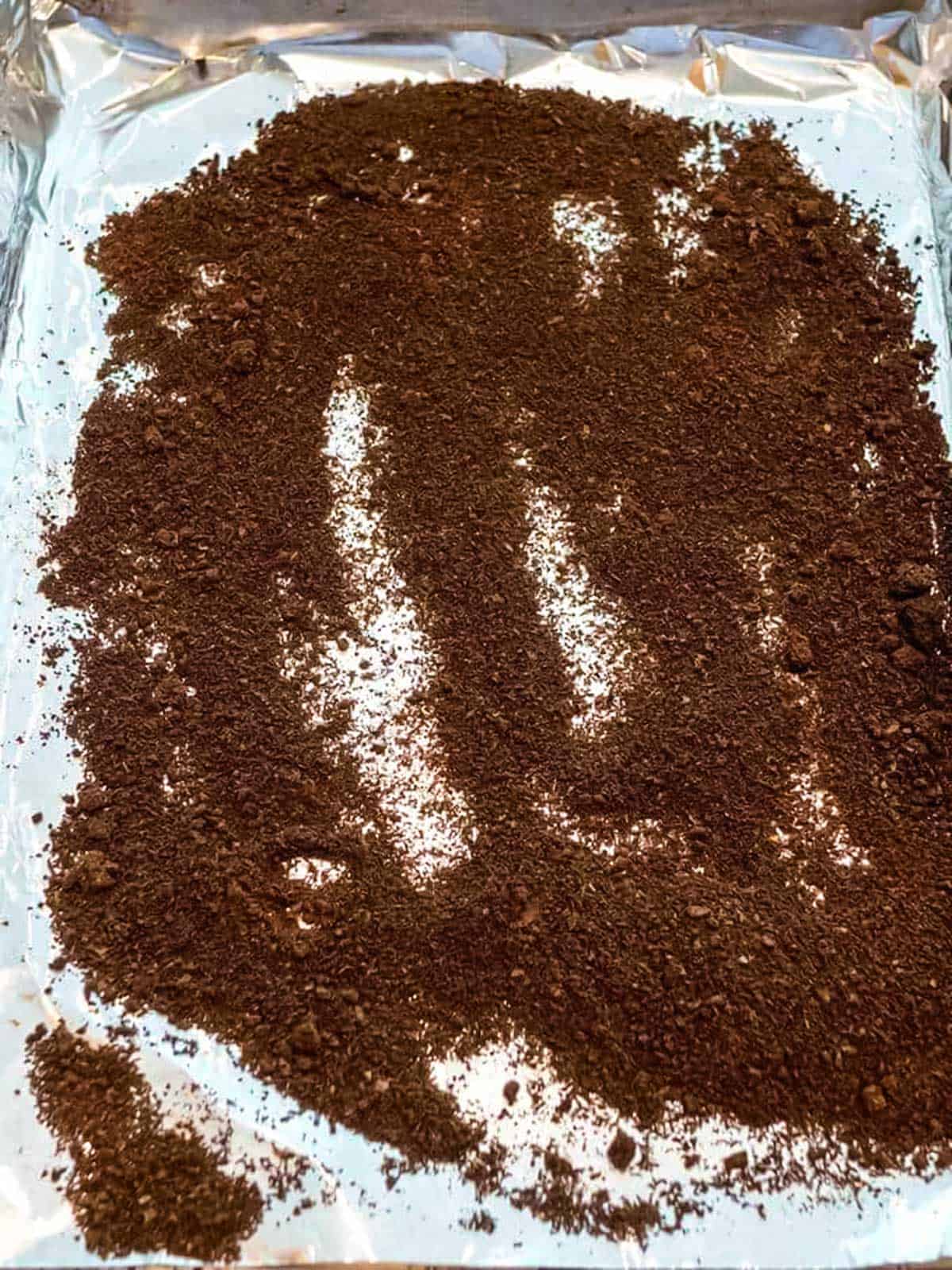 Next, I put the dried-out grounds in a coffee grinder and ground them until I had a fine powder. If I hadn't had a coffee grinder, I could have used a clean spice grinder.
I ended up with my own perfect flavor enhancer for my sweet and savory recipes. Yum!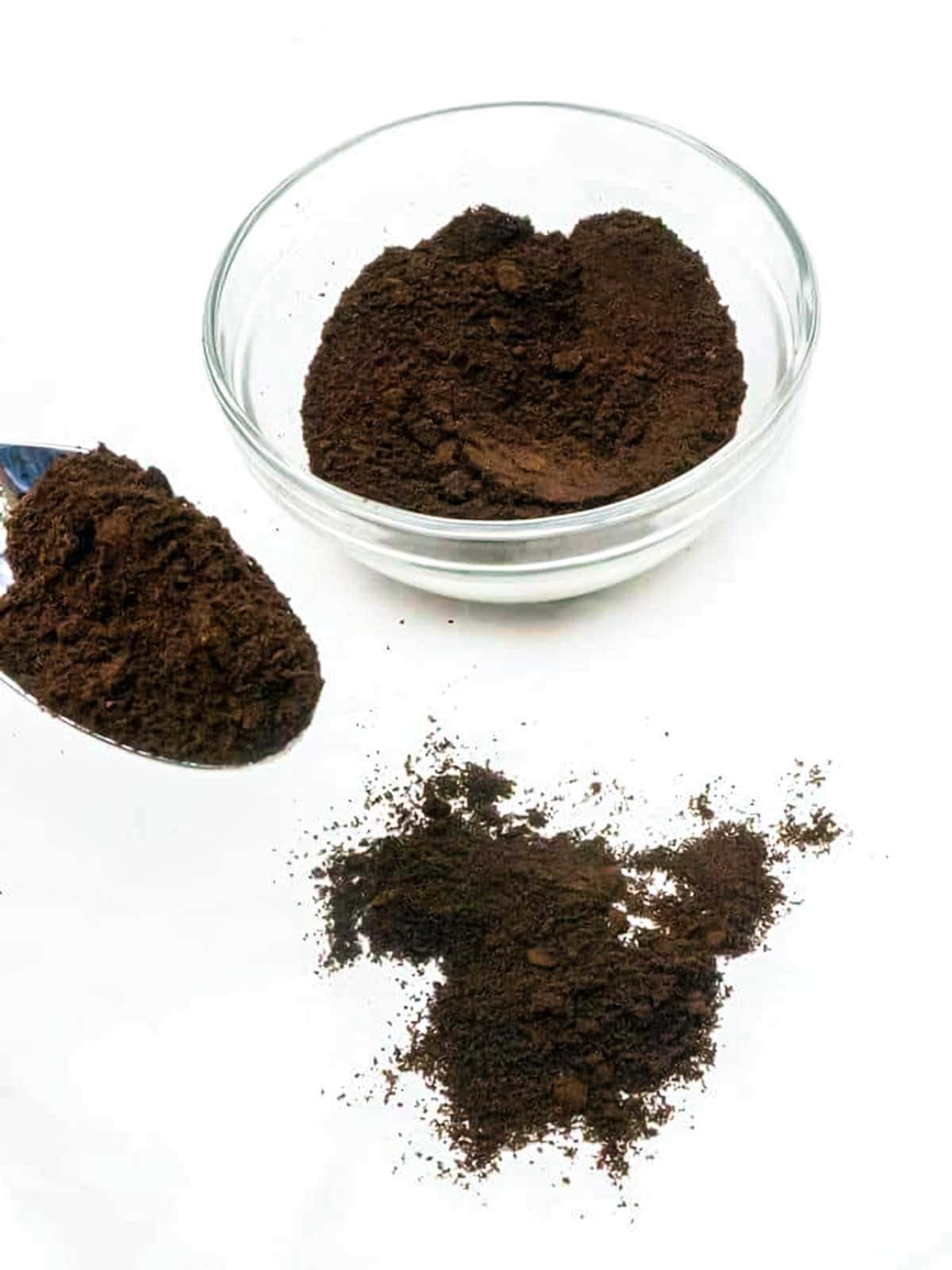 Frequently Asked Questions
Does adding espresso powder to a recipe produce a strong coffee flavor or a bitter taste?
Adding a bit of espresso powder, like a teaspoon of espresso powder, does not produce a strong flavor or bitter taste in your recipes. Rather, it is a great way to add a depth of flavor to your recipes.
Can this be used in savory dishes?
Add espresso powder to your dry spice rubs, marinades, or barbecue sauces. It will enhance the flavor profile of your dishes.
What is the best kind of coffee bean to use?
You can use any coffee beans to make espresso powder. We like medium-roast coffee. A dark roast will produce more concentrated and flavorful espresso grounds. It is not, however, necessary to use espresso beans.
What is the best way to store espresso powder.
Once the powder is completely dry, store it in an airtight container in a cool, dark place. The espresso powder will keep for up to 6 months.
Can a blender or food processor be used to grind the coffee?
I've not used either a blender or a food processor. However, I don't see any reason not to try one or the other.
Is this the same as ground coffee or instant coffee?
Espresso powder is made from finely ground, roasted coffee beans that have been brewed, dried, and then ground into a very fine powder. It is highly concentrated and has a strong, rich flavor. Ground coffee and instant coffee have a much less concentrated flavor.
Watch How I Made This Espresso Powder (Video)
This homemade Espresso Powder uses a simple recipe that introduces a versatile ingredient in chocolate recipes and other baked goods, as well as dry rubs, marinades, and sauces.
Three of my favorite recipes using this Espresso Powder are Espresso Chocolate Shortbread Cookies, Classic Brownies, and Flourless Chocolate Cake. Do yourself a favor and give this recipe a try.
I hope you liked this recipe for How To Make Your Own Espresso Powder for Baking as much as I do. If so, please consider rating it and leaving a comment. Also, if you'd like to receive notifications of new posts by email, enter your email address in the Subscribe box.
Thank you so much for visiting Pudge Factor. I hope you'll come back!
Recipe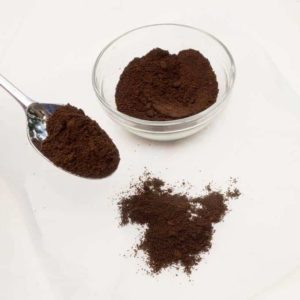 Make Your Own Espresso Powder
If you do much baking with chocolate, you probably know that many recipes call for a small amount of espresso powder. The reason is that a bit of espresso powder significantly enhances the chocolate flavor in cakes, brownies, etc., without causing your treat to have a mocha flavor.
Ingredients
Used coffee grounds

(the amount you use will determine how much espresso powder you end up with)
Instructions
Preheat oven to 170° F, or lowest setting if above 170°F

Spread used coffee grounds on foil lined baking sheet. Bake for 2 to 3 hours until grounds are dry and slightly crunchy.

Transfer to coffee grinder, and process to a fine powder.

Store in airtight container.

Yield: Depends on the amount of coffee grounds you start with.