A little over a year ago, I posted some hurricane ready meals that were in my freezer. Now, we're looking at the threat of a major hurricane hitting anywhere between Pensacola and Tallahassee Florida in less than two days. Therefore, I thought that I should take an inventory of What's In My Freezer just in case, and update the post with my hurricane meals and more.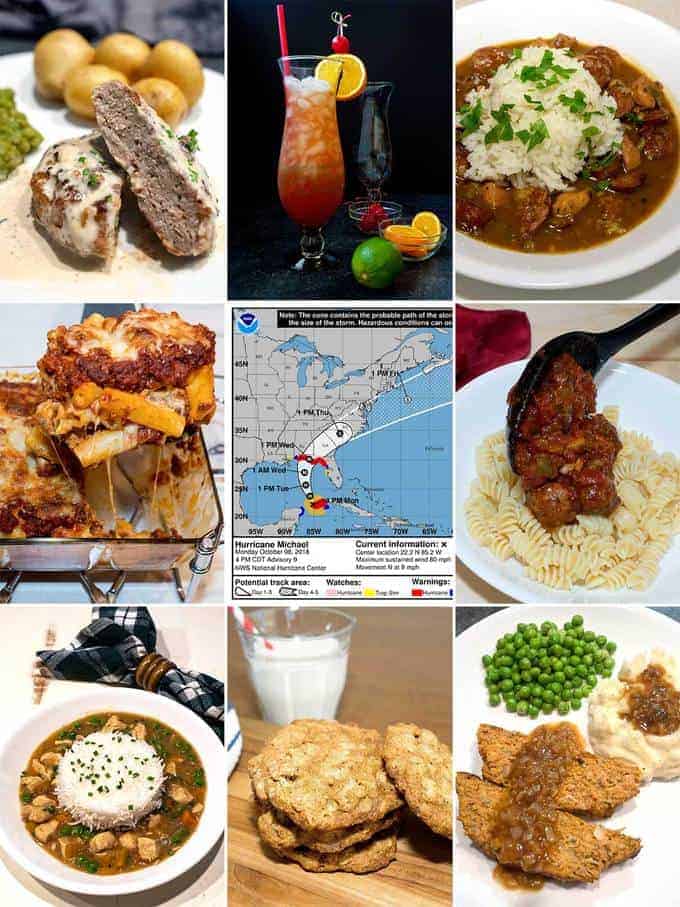 I'm still freaked out at the thought of a hurricane hitting us after Ivan's direct hit 14 years ago. We were without electricity for over two weeks, and without cable and phone service for almost six weeks. We did and still do have portable generators that could power the refrigerator, freezer, and small microwave. Therefore, having "hurricane" ready meals is a must!
Actually, since it's just the two of us, many of the meals that I make through the year freeze and reheat beautifully. For some of them, I freeze individual portions and then vacuum seal them. For others, I freeze meal ready portions in small Pyrex dishes. Both are quite handy when I get home from work and just don't feel like cooking. They become even more important, however, with a threatening hurricane.
Before getting to the meals, let me share with you what else we do to prepare for hurricanes:
Make sure that all of our computers, cell phones, and iPads are fully charged.
I have three SIM cards in various iPads that allow for tethering. What this means is that if and/or when we lose electricity, we still have Internet access, assuming that the radio towers are still functioning.
Make sure that we have plenty of batteries and the right type. For our electronic gear, we almost exclusively use either AA or AAA.
Make sure that we have flashlights and small battery operated lanterns for when we lose electricity.
Make sure that we have a reasonable supply of gas on hand to power the generators, again, assuming that we lose electricity. We have enough generator power to keep the refrigerator and freezer running, and power a small microwave when we need it.
Make sure that I have plenty of cash – without electricity, the ATM machines won't work and the places that will normally take credit cards won't be able to take them.
Fill the bath tubs with water. As a child, my mother always filled our bath tub with water. I never knew why until after Ivan the water pressure was not sufficient to flush the toilets. Having water close by was a life saver.
Make sure that we have butane that will fire our little butane stove.
Make sure that all of our clothes are washed and dried.
Tie down or bring into the garage lawn furniture, grills, etc.
Make sure that we have a supply of charcoal on hand for cooking on the grill.
Take my iPhone and make videos of all of the rooms in our house. That way, I'll have a record of everything should I need it.
Make sure that my camera batteries are fully charged.
Sit back and hope for the best!
Now to the meals that can be easily reheated, and a few goodies!
I've been making this mixture for years, although I've never actually made it into a pot pie. I generally serve it over rice, and vacuum seal individual portions that heat up in a snap.
Baked ziti is like lasagna, but without all of the fuss. The recipe makes a fair amount, so I always freeze part of it in a 6 x 8-inch Pyrex dish. It reheats beautifully in the microwave, albeit without the golden cheese color.
Generally, I make four or five loaves of this incredible French bread at a time. I wrap what we don't eat in aluminum foil, and pop it in the freezer. It takes about 30 minutes to defrost, and is just as good as the freshly baked French bread!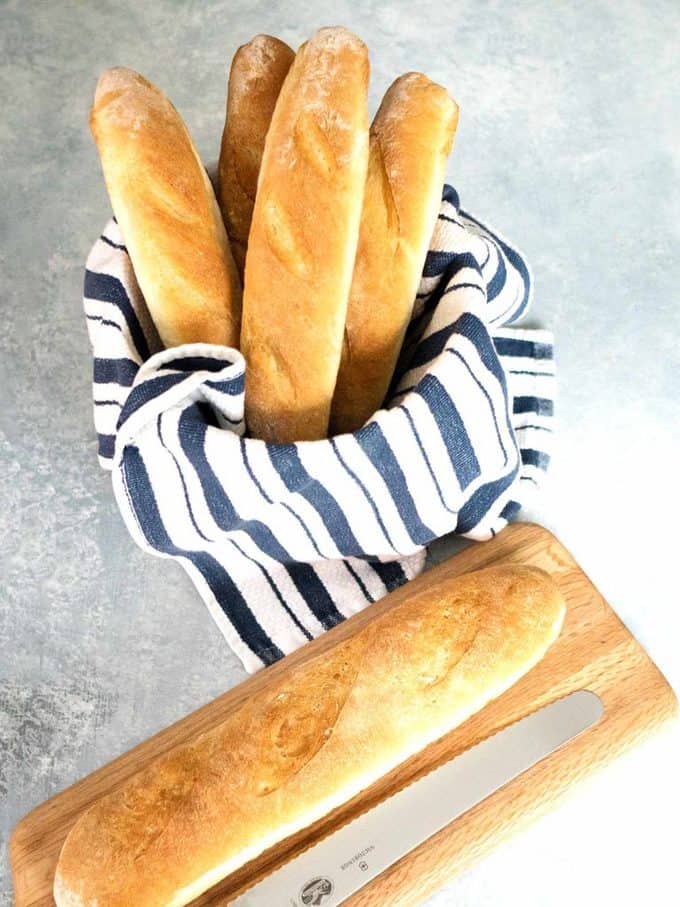 Turkey chili is a perfect dish for the freezer. The recipe makes quite a bit of this delicious chili. I freeze individual portions of the turkey chili, and then vacuum seal them for the perfect ready to eat meals.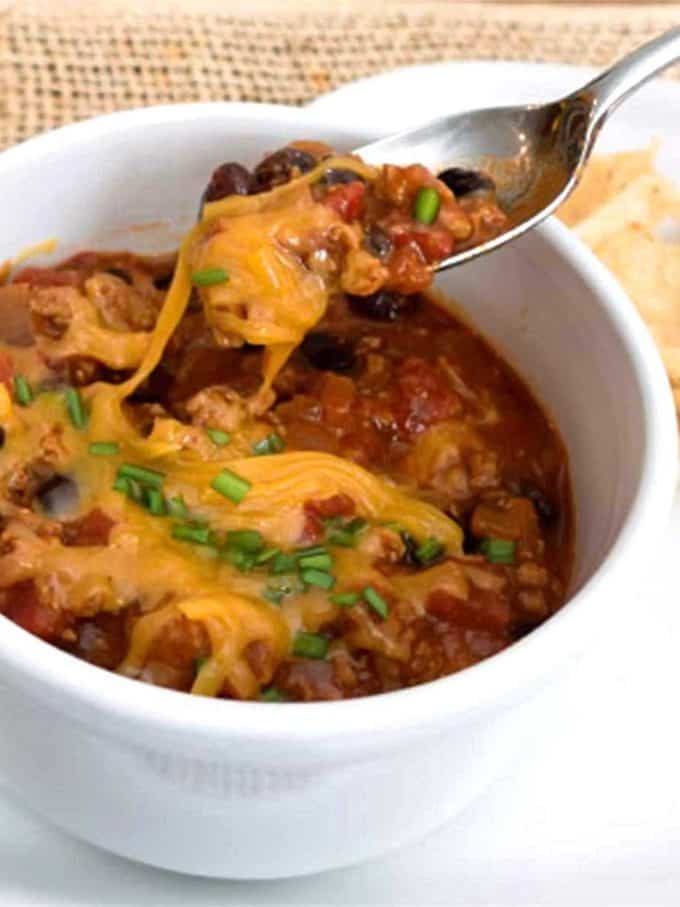 Technically, this isn't a shepherd's pie because I use ground turkey rather than lamb. However, it's a favorite of the Master Taste Tester. I always make three shepherd's pies, and freeze two of them in 6 x 8-inch Pyrex dishes. They reheat beautifully in the microwave!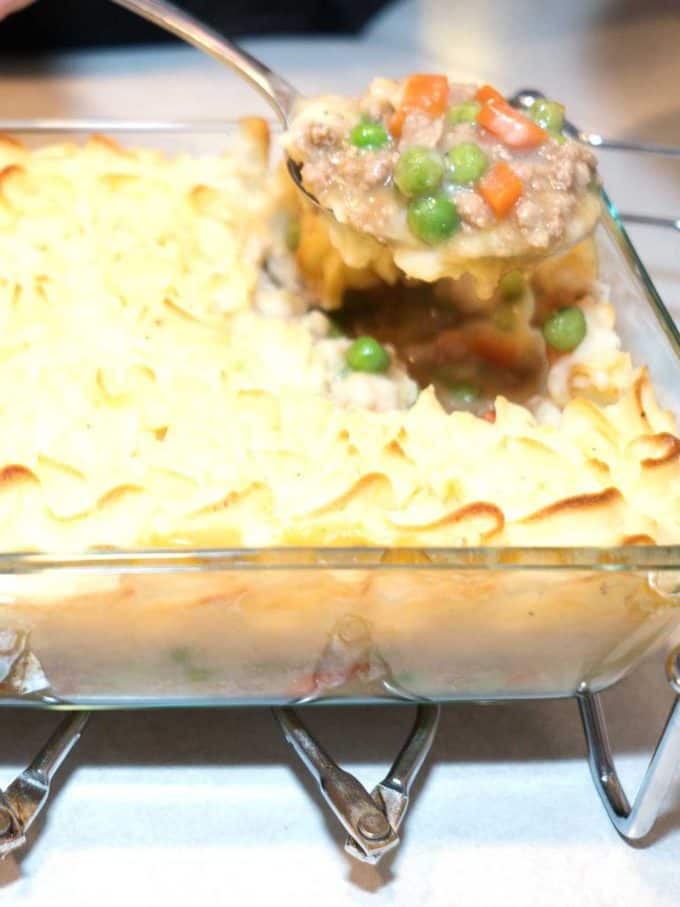 This is another dish that makes way more than the Master Taste Tester and I can eat. Therefore, I always divide the mixture between/among two or three Pyrex dishes – one for dinner, and the others for the freezer. They're perfect heated in the microwave.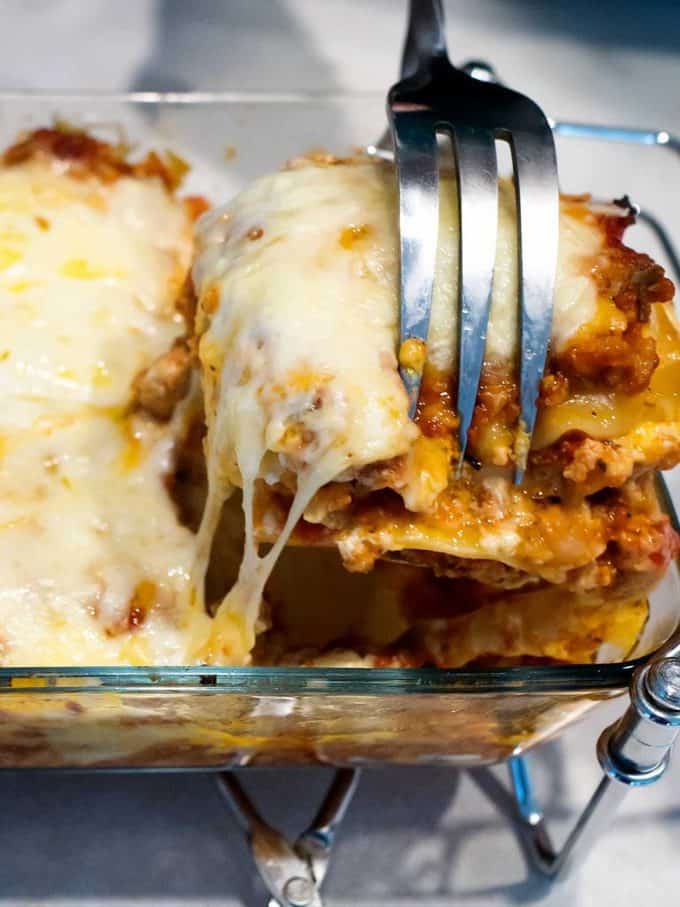 Can you believe that I almost threw these 6 x 8-inch Pyrex dishes away? They are invaluable for these easy make ahead and freeze meals like this delicious chicken rice and broccoli casserole. When I make it for the freezer, I leave out the cornflake topping in case I need to reheat it in the microwave.
Red beans and rice is the perfect freezer meal. I freeze both the leftover rice and red beans and rice in individual containers, and then vacuum seal the individual meals.
I've been making Coq au Vin for years. I freeze individual portions of what we don't eat for dinner, and vacuum seal them once frozen.They are just as good reheated, and make delicious ready to eat meals.
The recipe for Tony's pasta came from a former colleague. It's a snap to make, and freezes beautifully. I freeze the leftovers in individual portions, and vacuum seal them once frozen. Tony's Pasta is delicious served over noodles or other types of pasta.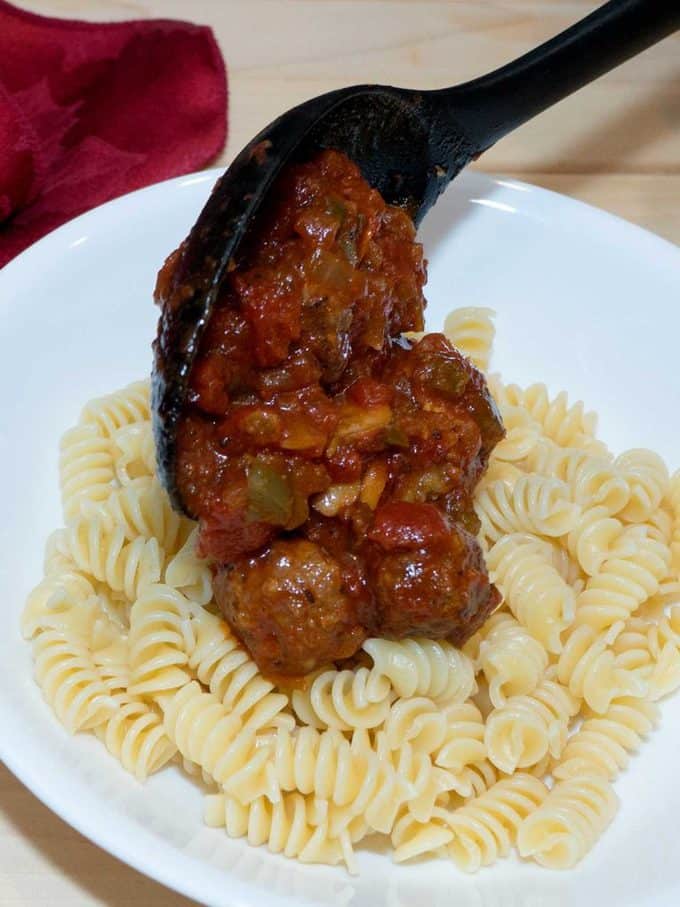 Low fuss chicken and smoked sausage gumbo is yet another ready to eat meal from the freezer. I freeze individual portions and then vacuum seal them. Served over rice, the gumbo is delicious!
If you're concerned about eating meat, then this spinach and mushroom lasagna is for you. Like other lasagnas, I make multiple casseroles in my 6 x 8-inch Pyrex dishes for ready-made meals.
Well, maybe not in my freezer, but laissez les bons temps rouler with this iconic New Orleans cocktail. The perfect setting for a New Orleans Hurricane is in Pat O'Brien's courtyard in the French Quarteroverlooking the flaming fountain. The next best place is either at home or at a Mardi Gras party enjoying this rum based cocktail laced with tropical fruits. However, don't let its sweetness fool you – it can definitely knock you sideways if you're not careful!
Forget the Mushroom Cream Sauce. These turkey burgers are truly amazing on their own. I keep a ready supply in the freezer for those times when I need a quick dinner.
Chris' Lazy Man Meatloaf is an easy and no fail recipe for making this ultimate comfort food. As is standard with his lazy man approach, everything is mixed together in a large bowl, and combined using a potato masher. It's delicious both when first made, and as leftovers warmed for dinner, or cold on a sandwich or with a salad.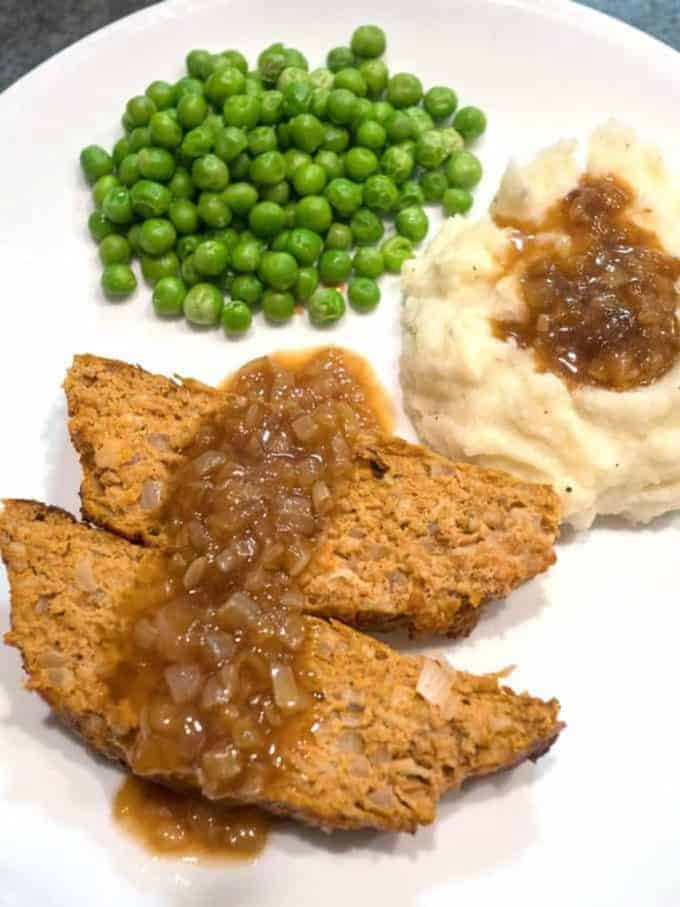 These are my favorite cookie that I've been making for years. As such, they're the cookie of choice that I make when we're threatened by a hurricane. Although they are not freezer meals, these cookies are ready-made snacks to brighten our gloomy hurricane days. Perhaps I should rename them "Hurricane Cookies"!
17. Snacks
No hurricane preparation at our house would be complete without some munchies to pass the time of day. Here are the Hurricane Irma munchies that hopefully will not be eaten!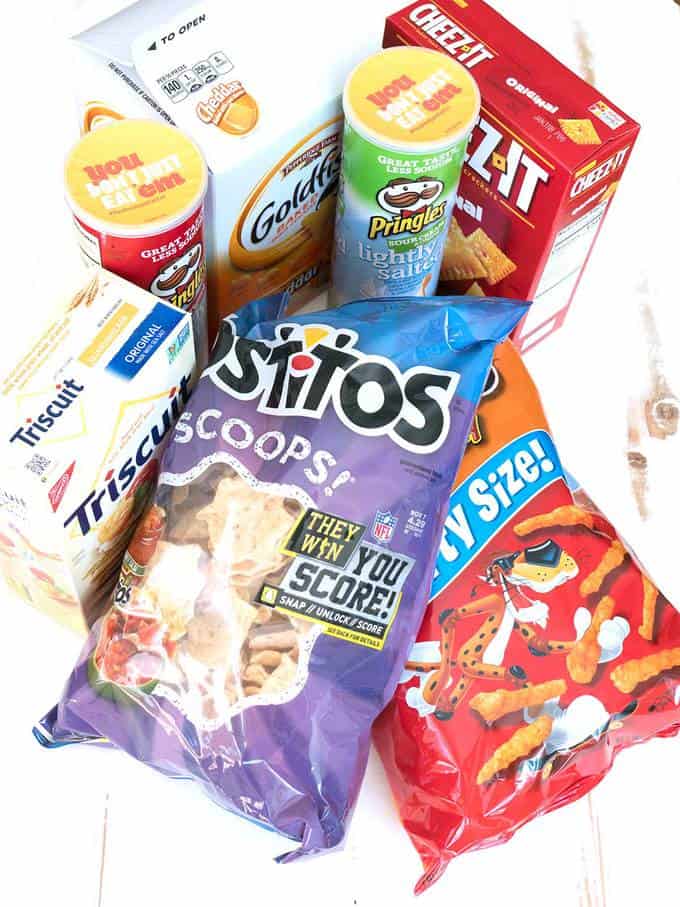 So there you have it – the contents of my freezer that are standing by for ready to eat meals! As an added bonus, I've included my favorite cookie and hurricane snacks should we be unfortunate enough to have a visit from Hurricane Michael. If we are significantly impacted by Hurricane Michael, I'll post some pictures.
I sincerely hope that everyone who is in the path of this monster hurricane remains safe.