As Memorial Day approaches, thoughts of cooking out and anticipating the hot days of summer are sure to surface. My sister at Grits and Pinecones and I decided to team up once more to bring you our very favorite, mouthwatering recipes for a perfect Memorial Day cookout.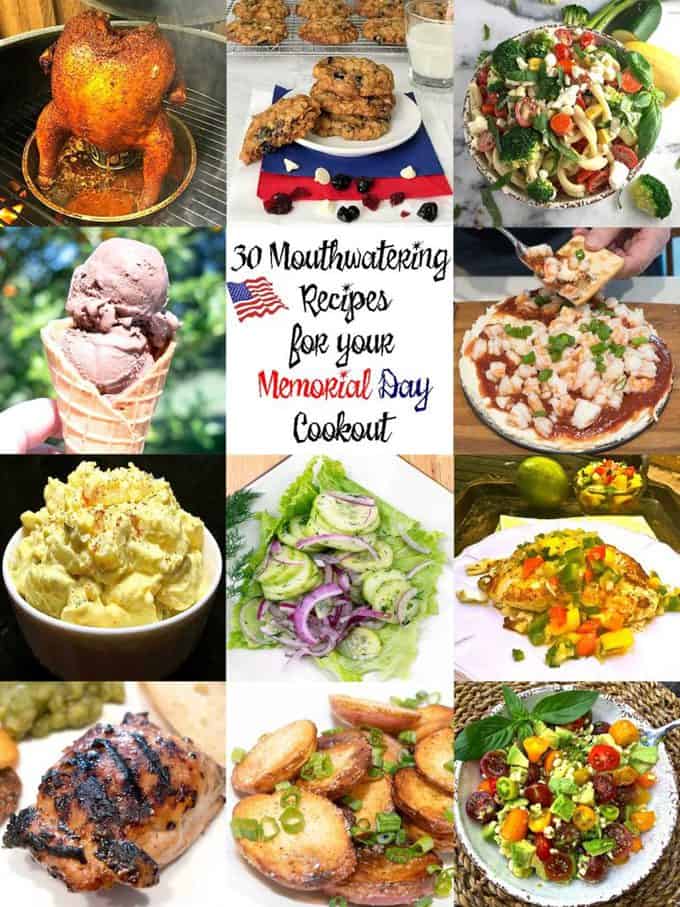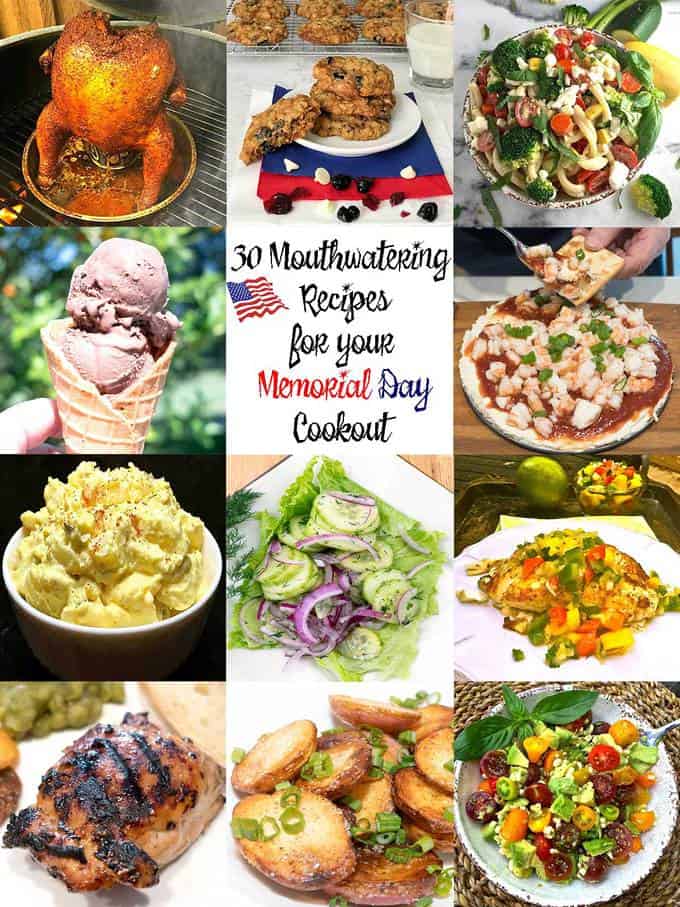 With the hot weather approaching, what better way to cool off than with these delicious Strawberries and Cream Popsicles? They're made with creamy vanilla Greek Yogurt and swirls of fresh strawberry purée. Their bright and refreshing flavors are a perfect treat on a hot summer day.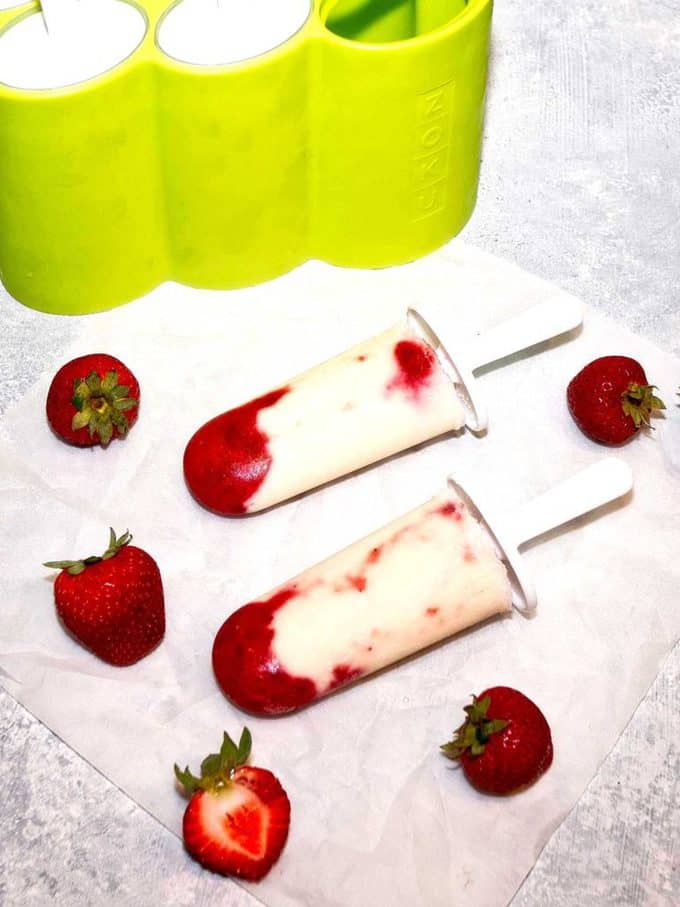 There are probably as many recipes for potato salad as there are picnics, but this recipe for classic Southern Potato Salad is my favorite! And, I predict it will quickly become yours too!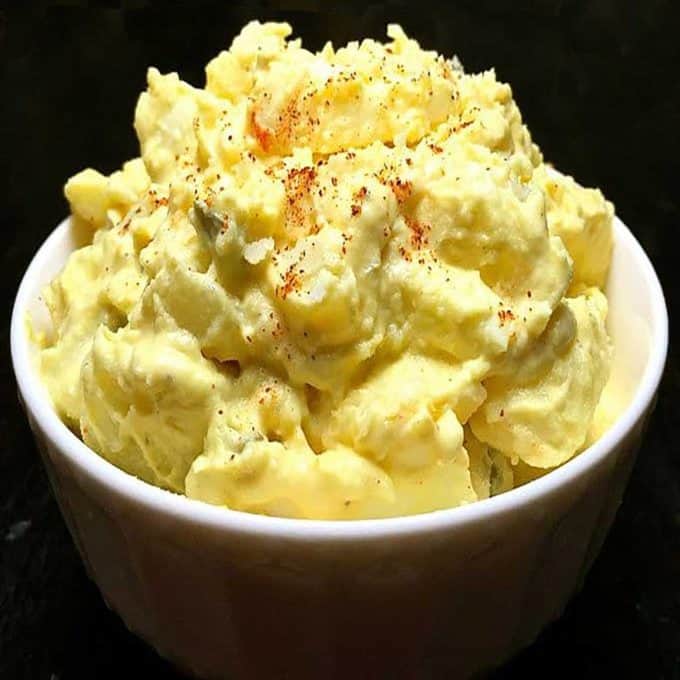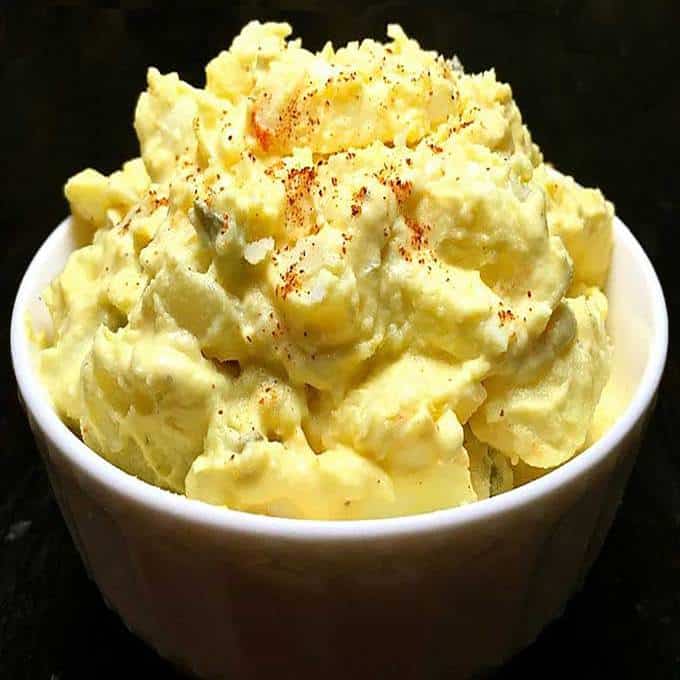 If you like shrimp cocktail, you'll absolutely love this Layered Shrimp Cocktail Spread. It's quick and easy to prepare and tastes as good as it looks! It consists of spicy cocktail sauce and succulent shrimp on top of a savory cream cheese base. 
Grilled Beer Can Chicken is a fun and different way to achieve perfect grilled chicken that will have your friends and family thinking you are a prize winning BBQ Pitmaster!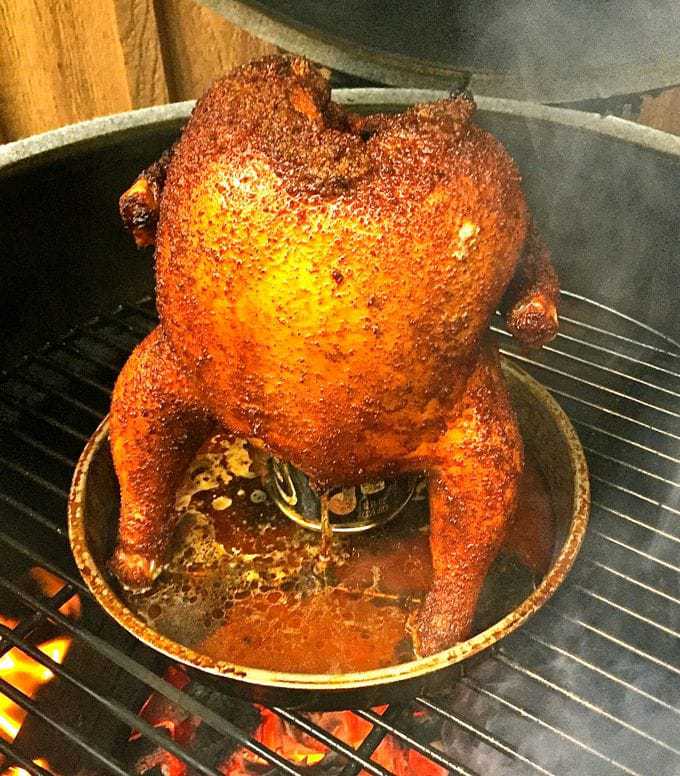 If you're looking for the ultimate hamburger bun, look no further. These Homemade Hamburger Buns are not only quick and easy to make, but also light and fluffy. Topped with sesame seeds or plain, they're beautiful to look at and perfect for your grilled hamburgers.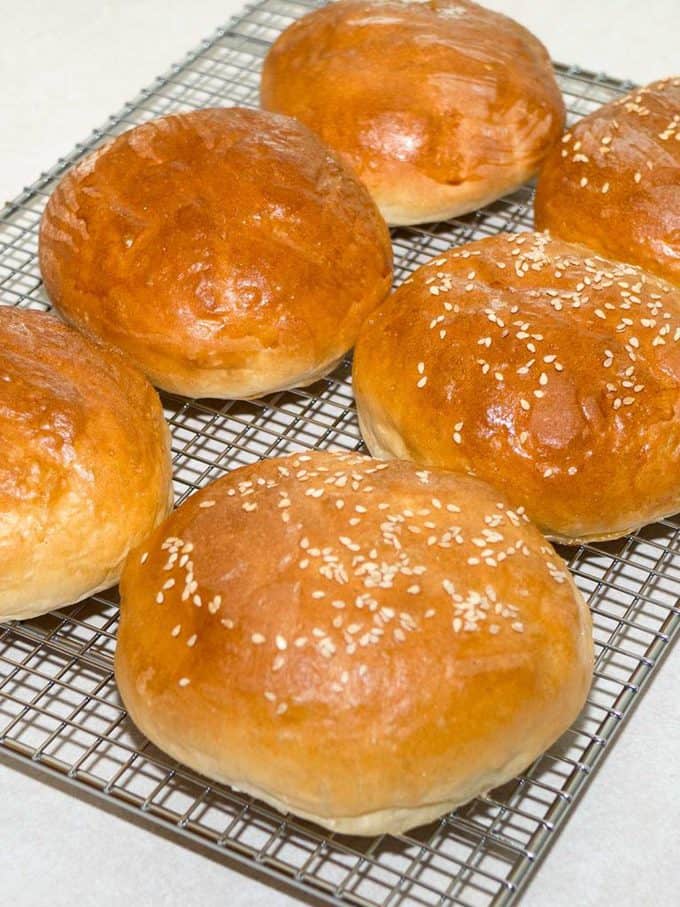 Just in time for the weekend I have a yummy, quick and easy grilled chicken dish for you. This foolproof recipe uses flavorful boneless, skinless chicken thighs which have been marinated in a delicious sauce of pineapple juice, soy sauce, and brown sugar and then grilled. And, as if it wasn't already tasty enough, the chicken is then topped with a bright, bold and scrumptious tomato relish made with grilled cherry tomatoes, scallions, and lemons which complement the complex flavors of the marinated chicken.
Cucumber Dill Salad or Gurkensalat is an incredible salad that is easy to make. It's not only tasty, but also very refreshing, making it perfect for your Memorial Day cookout.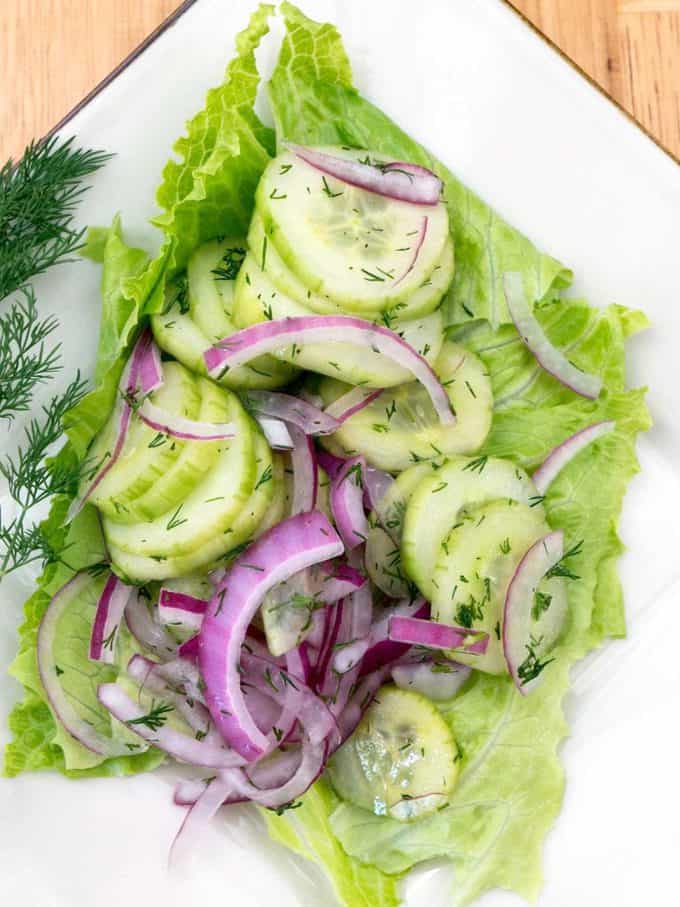 Just in time for the weekend, these tender, tasty Grilled Spicy Coconut Shrimp are going to rock your world! Whether you serve it at a party as an appetizer, or for dinner as your entrée, this is one dish that you'll want to save in your "go-to" recipe file. 
Triple Chocolate Ice Cream is a true chocolate lover's dream! It's velvety smooth, intensely chocolate, and absolutely delicious. When paired it with homemade waffle cones, it's a perfect "10"!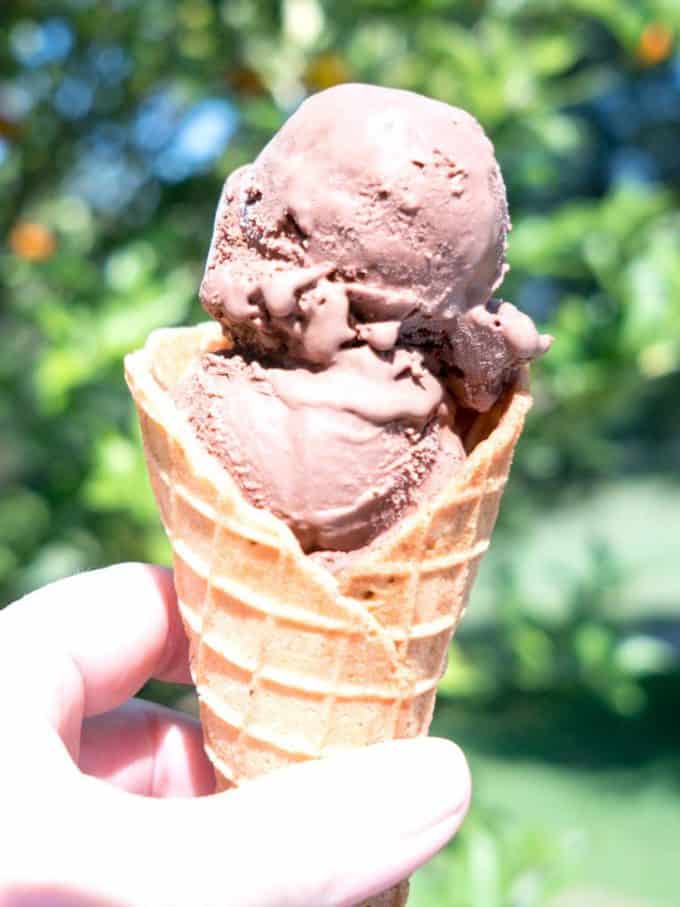 Twice Baked Potatoes are the ultimate make-ahead side dish. They are a delicious indulgence with their fluffy white interior mixed with creamy butter, tangy sour cream, grated cheddar cheese, and sweet and savory bacon.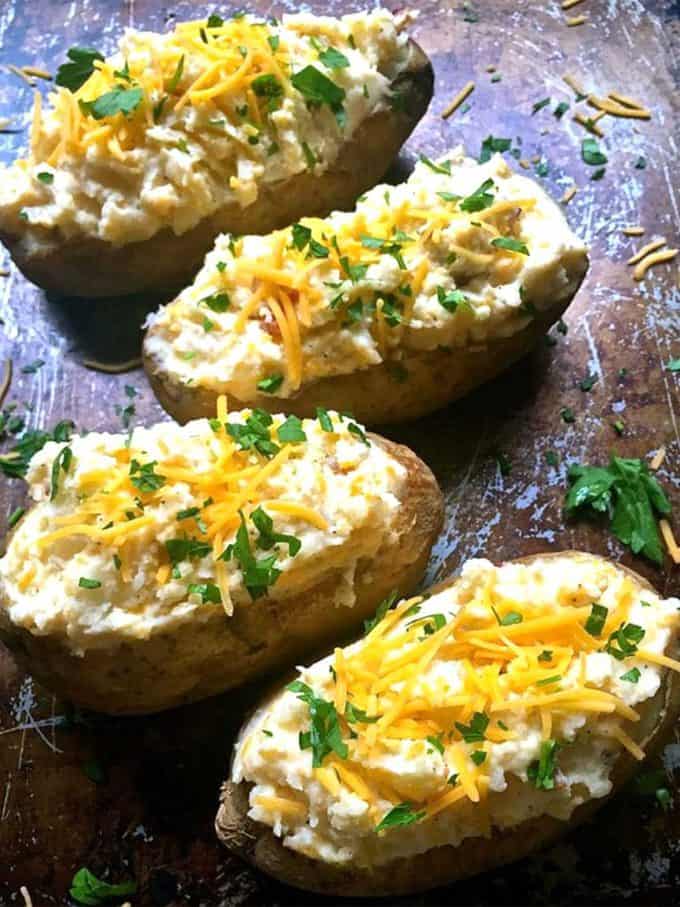 For an appetizer that is sure to Wow your guests, you should try Marinated Cheese. It has alternating layers of sharp Cheddar cheese and cream cheese, topped with an incredible marinade. Marinated cheese is a snap to make, and is awesome to serve.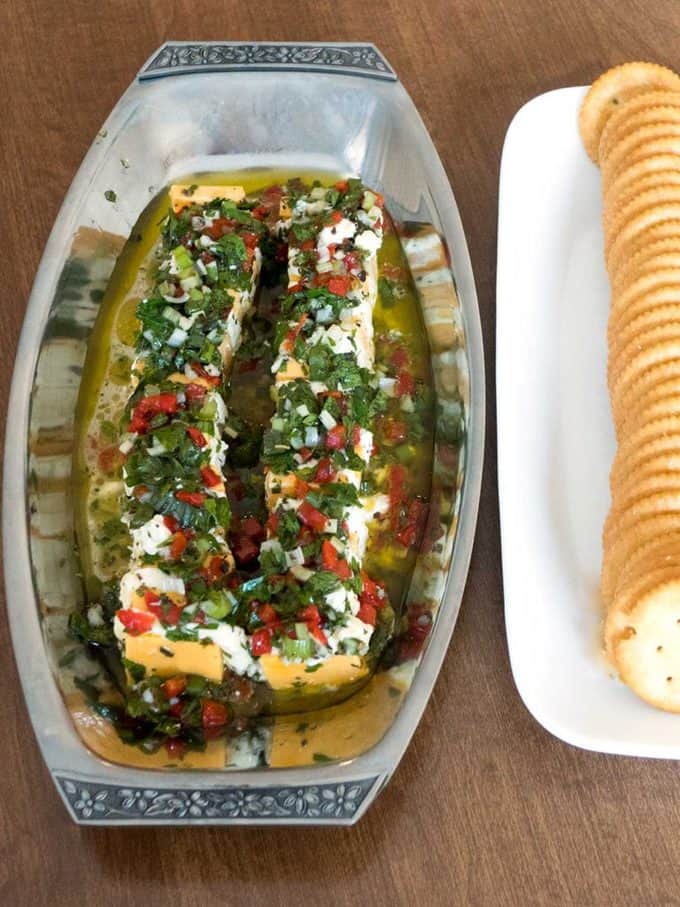 If you have never had grilled fish, then you are in for a treat. It's about the easiest and quickest thing there is to grill. Fresh fish with a nice sear and a faint smokiness is a glorious thing. Top your grilled grouper with sweet/spicy mango salsa, which is full of fresh fruit and vegetables and your mouth will go into sensory overload. It is out of this world delicious!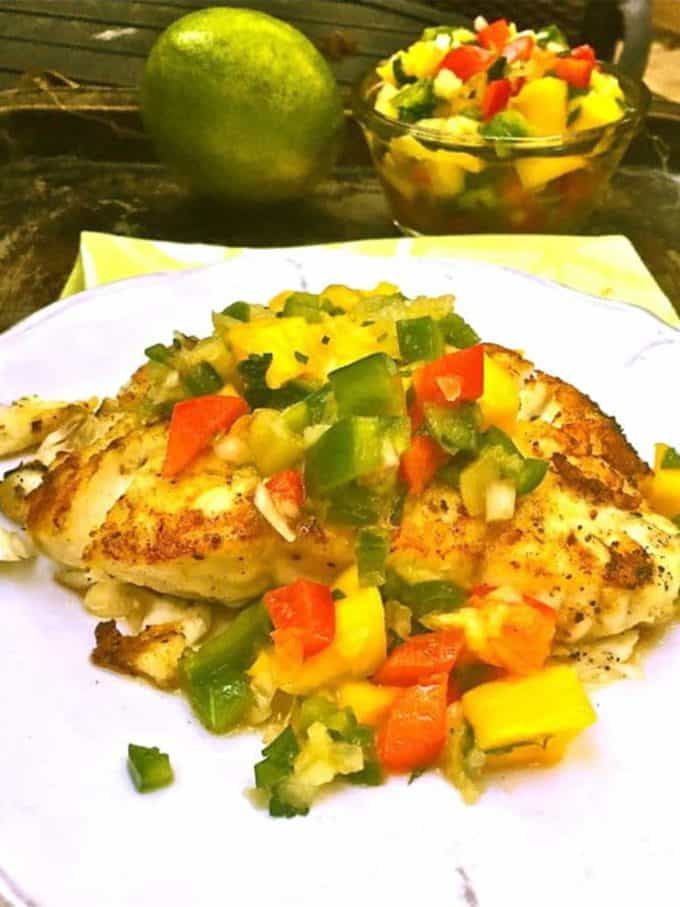 Limoncello Ice Cream is incredible, and silky smooth because of the impact of the alcohol from the Limoncello. As it turns out, the addition of alcohol to the ice cream mixture lowers the freezing point. This retards the formation of ice crystals that sometimes plague homemade ice cream.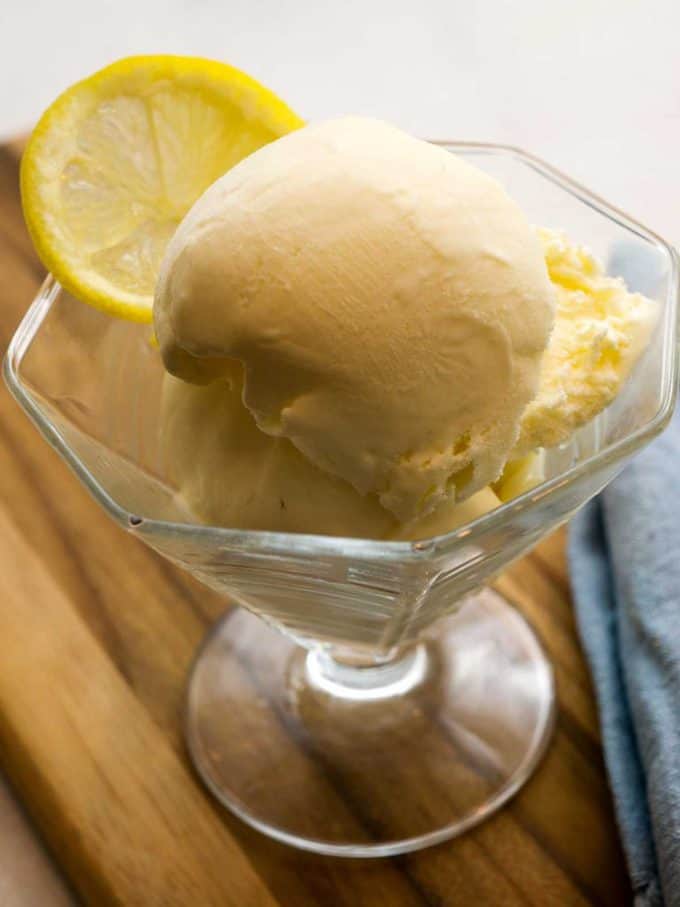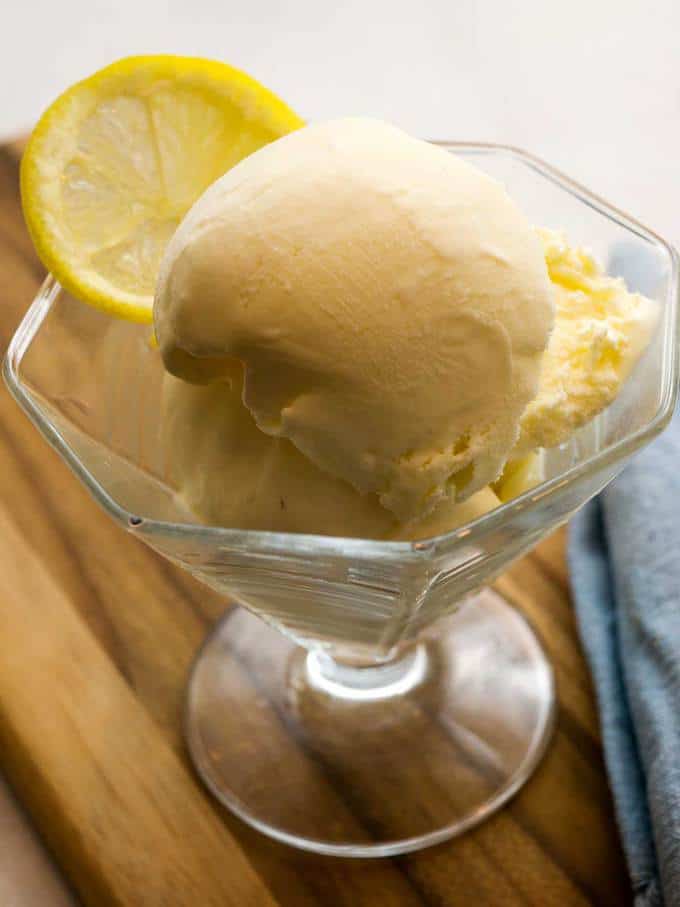 14. Garden Pasta Salad (Courtesy of Grits and Pinecones)
Garden Pasta Salad is a healthy, veggie-filled pasta salad which will be a perfect addition to your Memorial Day festivities. This Garden Pasta Salad is not the usual pasta salad that shows up at most potlucks or picnics. This lighter, healthier version is loaded with all things good for you, including summer squash, zucchini, carrots, edamame, scallions, broccoli, and cherry or grape tomatoes. It's delicious!  
Grilled Honey Mustard Chicken Thighs is a snap to make and awesome to serve. The honey mustard marinade and basting sauce puts this grilled chicken over the top.
If you grew up in the South, you have undoubtedly had delicious fresh cream corn at some point in your life. The first silver queen corn of the season always makes me think of making creamed corn. And, if it's fresh, this tasty variety is usually so tender it only takes minutes to cook. Southern Creamed Corn is easy to make and is nothing more than fresh sweet corn kernels, cream, a little butter or bacon grease, flour, salt and pepper.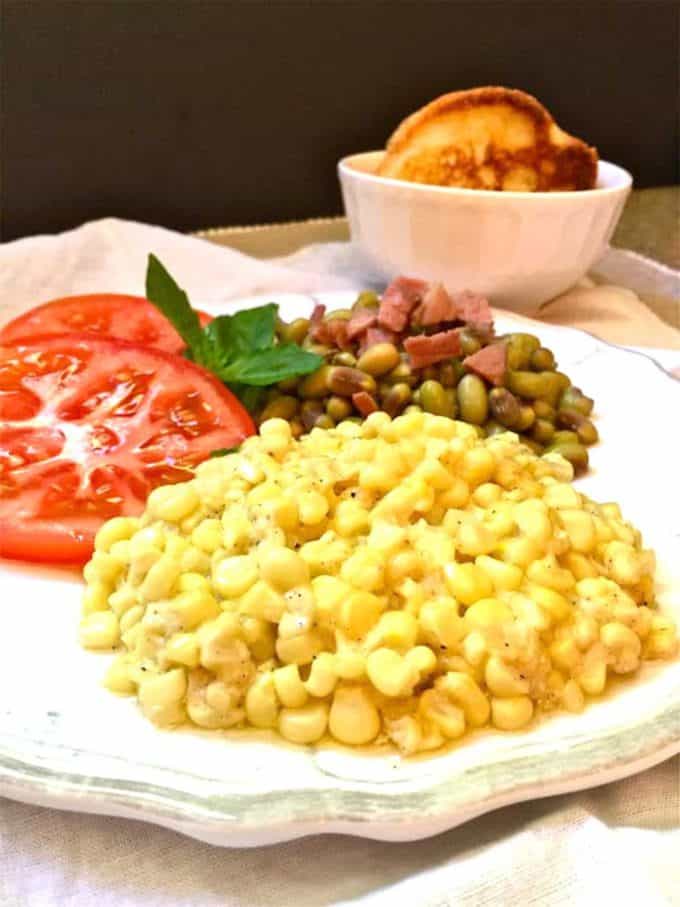 Why not make some tasty egg salad sliders for your Memorial Day feast? They have two main ingredients – egg salad, and slider buns. I prefer to make my own slider buns, but you could certainly buy them already made. You could also use your own egg salad recipe, but you should try mine – it's absolutely delicious!
Roasted Sweet Potato Salad is a unique, colorful, healthy and best of all delicious alternative to mayonnaise-based potato or macaroni salad for your summer picnics!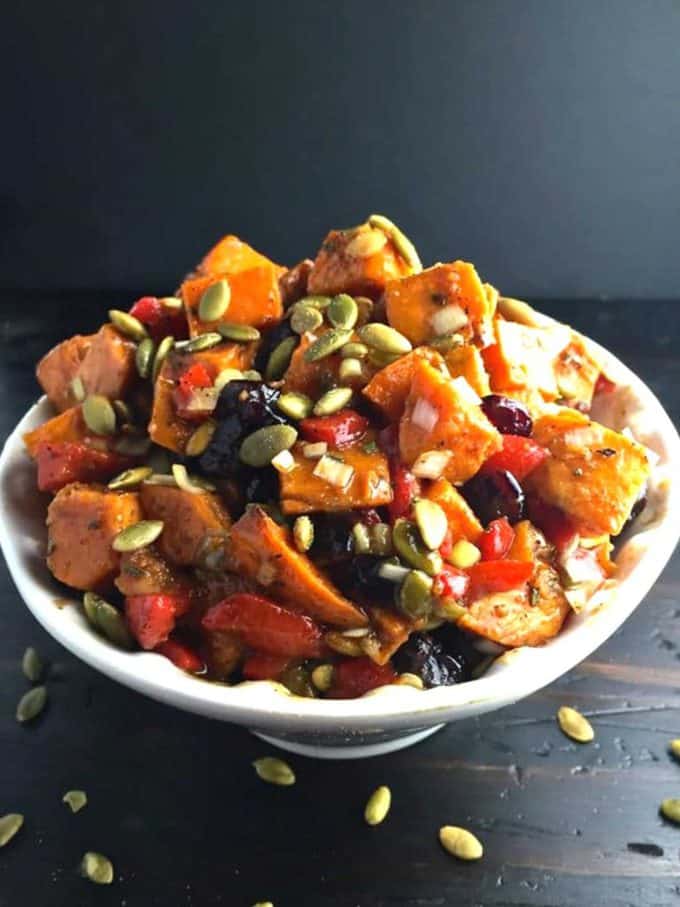 If you like strawberries and ice cream, you will absolutely love this delicious strawberry ice cream. It's easy to make, and awesome to eat.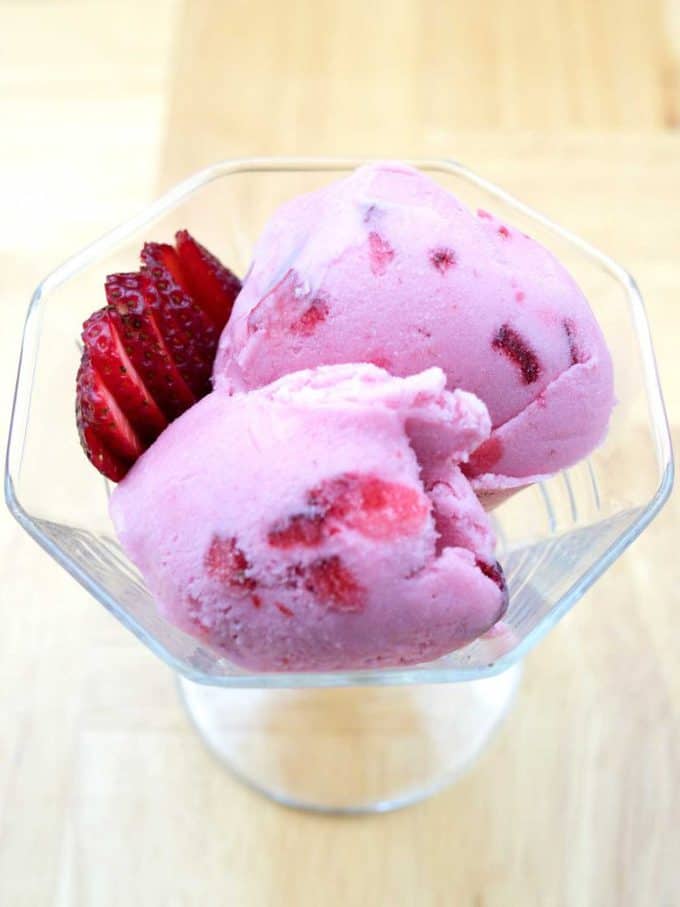 Delicious Grilled Pork Tenderloin with Dark Cherry Sauce is quick and easy to prepare and is perfect for sharing with family and friends. It would also make a wonderful Memorial Day meal!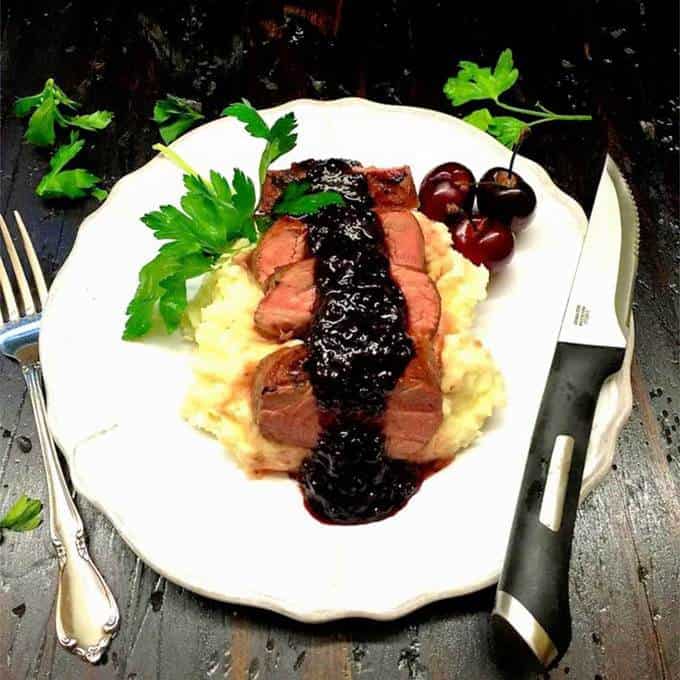 We do a lot of things right in the South, especially when it comes to Potato Salad! This classic Southern Style Potato Salad with a Twist is perfect for your Memorial Day cookout, or anytime for that matter. It's good served warm, but even better served cold after the flavors have had a chance to meld together!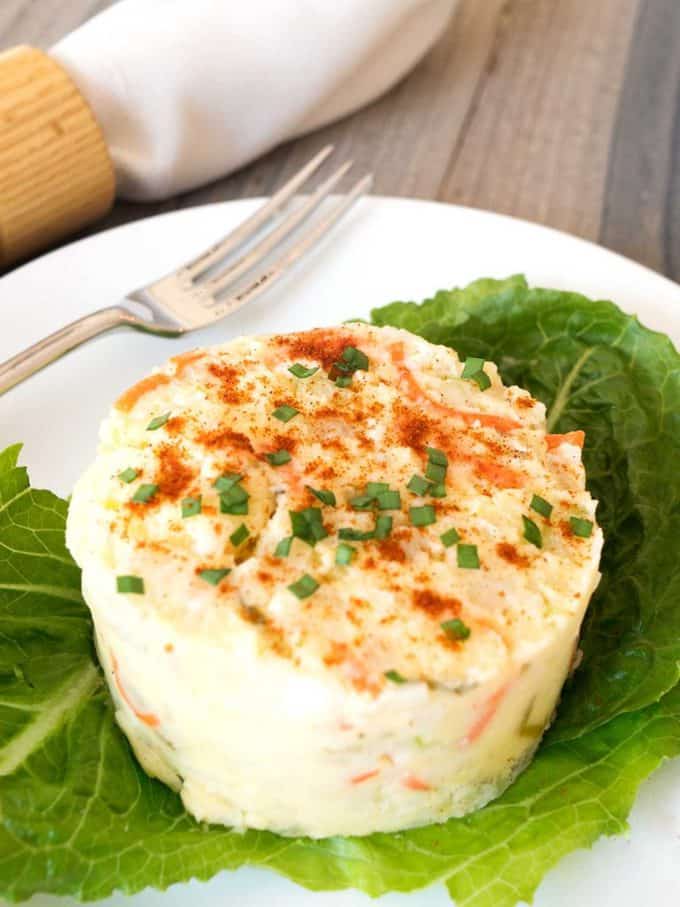 This delicious and healthy Corn, Tomato, and Avocado Salad is the very essence of summer eating! You know those days when the temperature is soaring, and all you want is something light, cool, and refreshing to eat. Chock full of summer tomatoes, corn, and avocado this easy, colorful, and did I mention quick salad is full of vitamins and minerals and all things good for you. 
Who doesn't love roasted potatoes that are crispy on the outside and creamy on the inside? Well, now you can make them. They're super easy and made on the stove-top for a winning combination. They're a perfect match for your grilled masterpiece!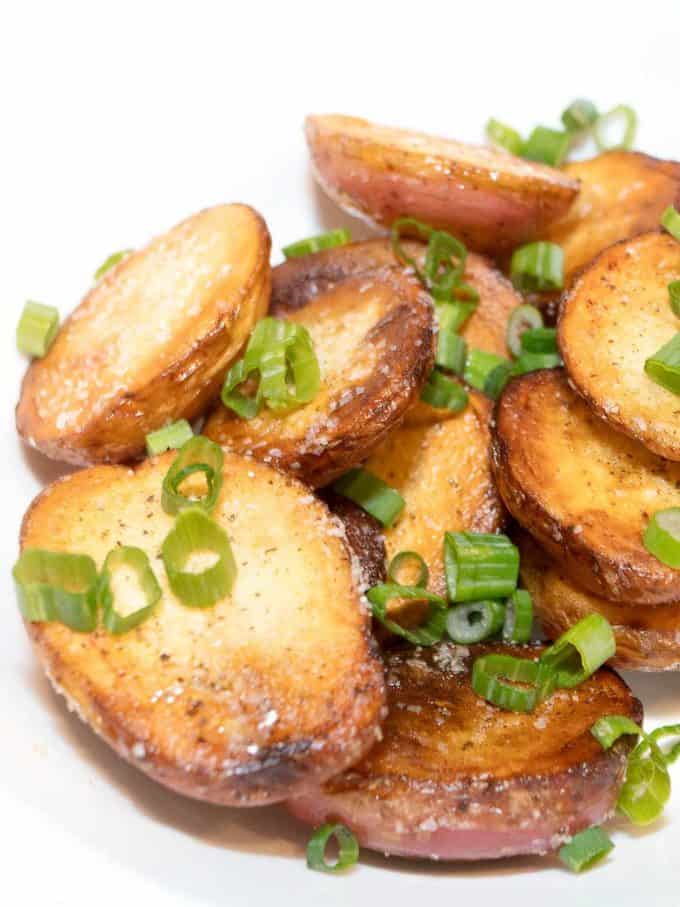 Grilled Chicken with Peach Glaze is really nothing more than grilled chicken topped with a yummy sweet, sticky, and spicy glaze made with fresh peaches, jalapenos, and peach preserves. And this wonderful dish is the perfect for your Memorial Day cookout, or any cookout for that matter!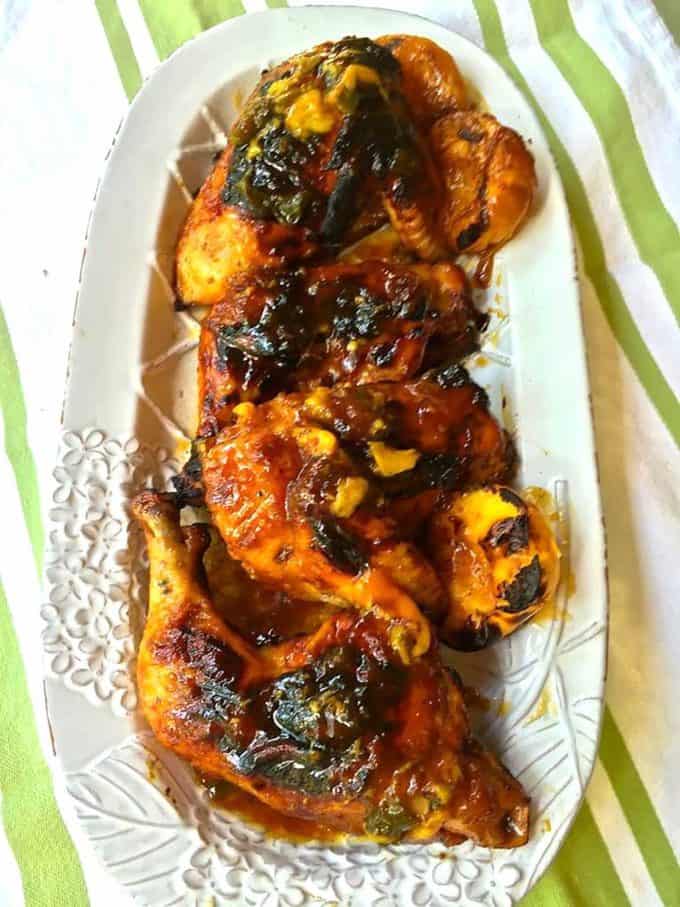 Creamy southern coleslaw is full of lucious goodness, with the perfect blend of sweet and sour. It's consistently amazing, and goes well with so many dishes. What's even better is that the food processor does most of the work.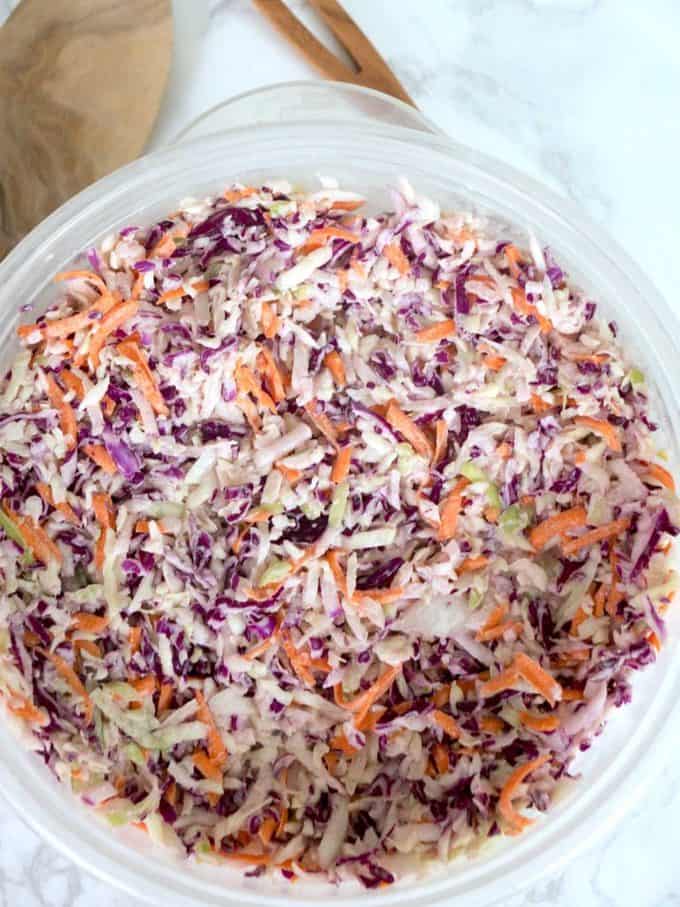 These healthy Twice Baked Sweet Potatoes are the perfect side dish to accompany pretty much any entrée. As a bonus, they can be made up to 24 hours ahead of time and just popped in the oven when it's time to eat. They are as pretty to look at as they are yummy to eat and very easy to make. They're a perfect side dish to serve your guests.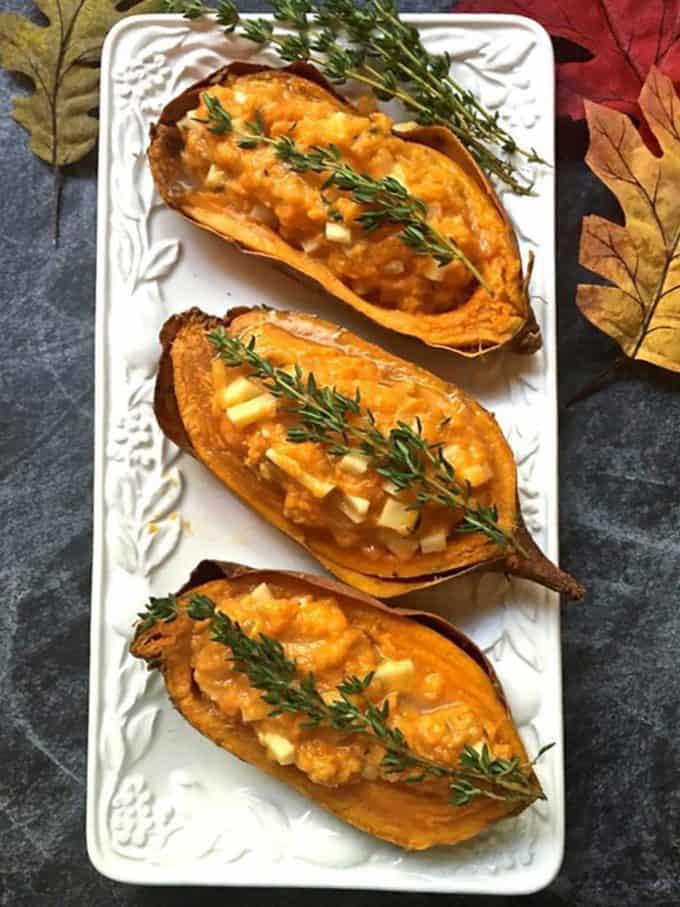 Red, white, and blue oatmeal cookies are a delicious twist on an old favorite. They're chocked full of flavorful morsels, not to mention the healthy oats, and are perfect for Memorial Day.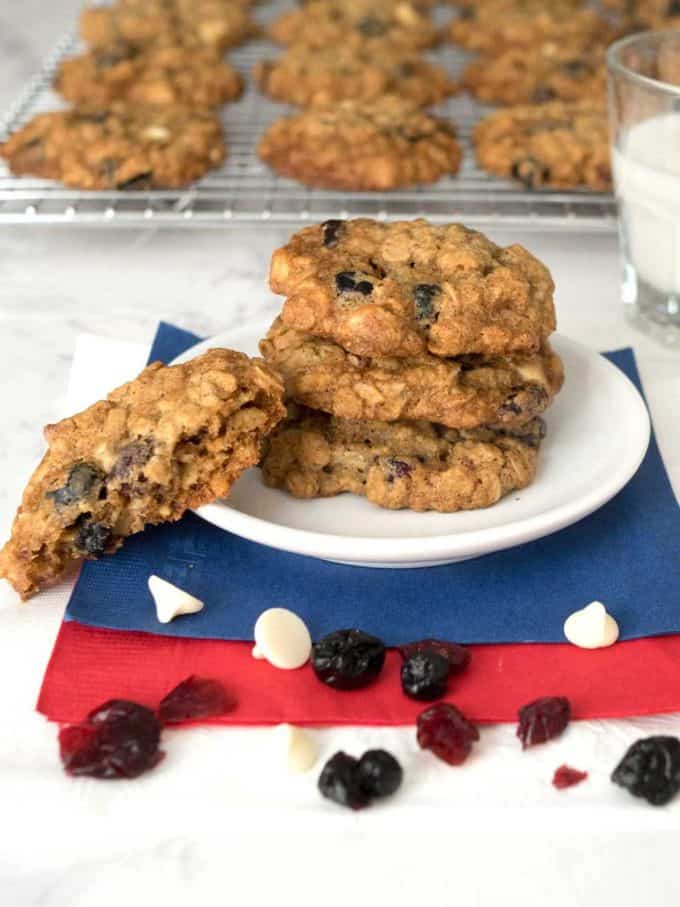 Because Memorial Day Weekend unofficially marks the beginning of summer, many families celebrate by holding outdoor picnics and barbecues. And, since many of you will probably be grilling this weekend, I thought this would be the perfect opportunity to share recipes for The Best and Easiest Grilled Chicken.
Homemade ice cream is made in two different styles. The first is Custard-style which contains egg yolks. Then, there is the Philadelphia-style which omits egg yolks. Ask the Master Taste Tester what kind of ice cream he wants, and the answer is always the same – simple vanilla ice cream.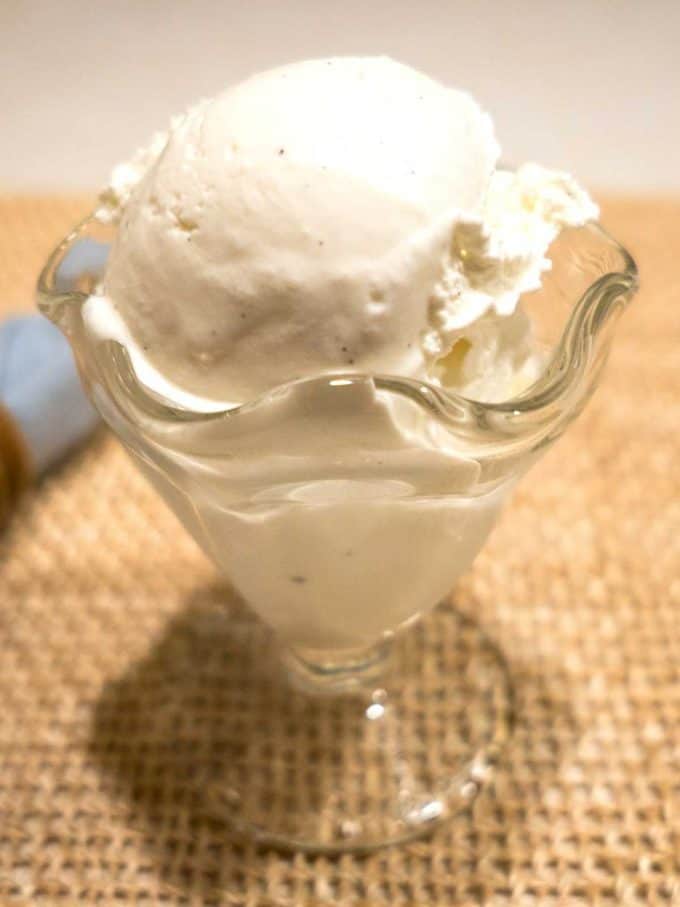 30. Cherry Corn Pie (Courtesy of Grits and Pinecones)
Filled with tomato deliciousness through and through, this mouth-watering savory pie is perfect for a Memorial Day cookout. It would also be perfect as a light entrée for lunch or dinner paired with a fresh vegetable salad.